Waken Mouthcare have been keeping mouths fresh since October 2019 and since then, has won several awards for its 100% recyclable packaging, alcohol-free formula, and natural flavouring.
From being stocked in some of the UK's leading retailers to from a personal point of view, refreshing my mouth day and night, Waken Mouthcare have continued their commitment to being that mouthcare brand providing a more sustainable alternative to the everyday products sitting on our local shop shelves.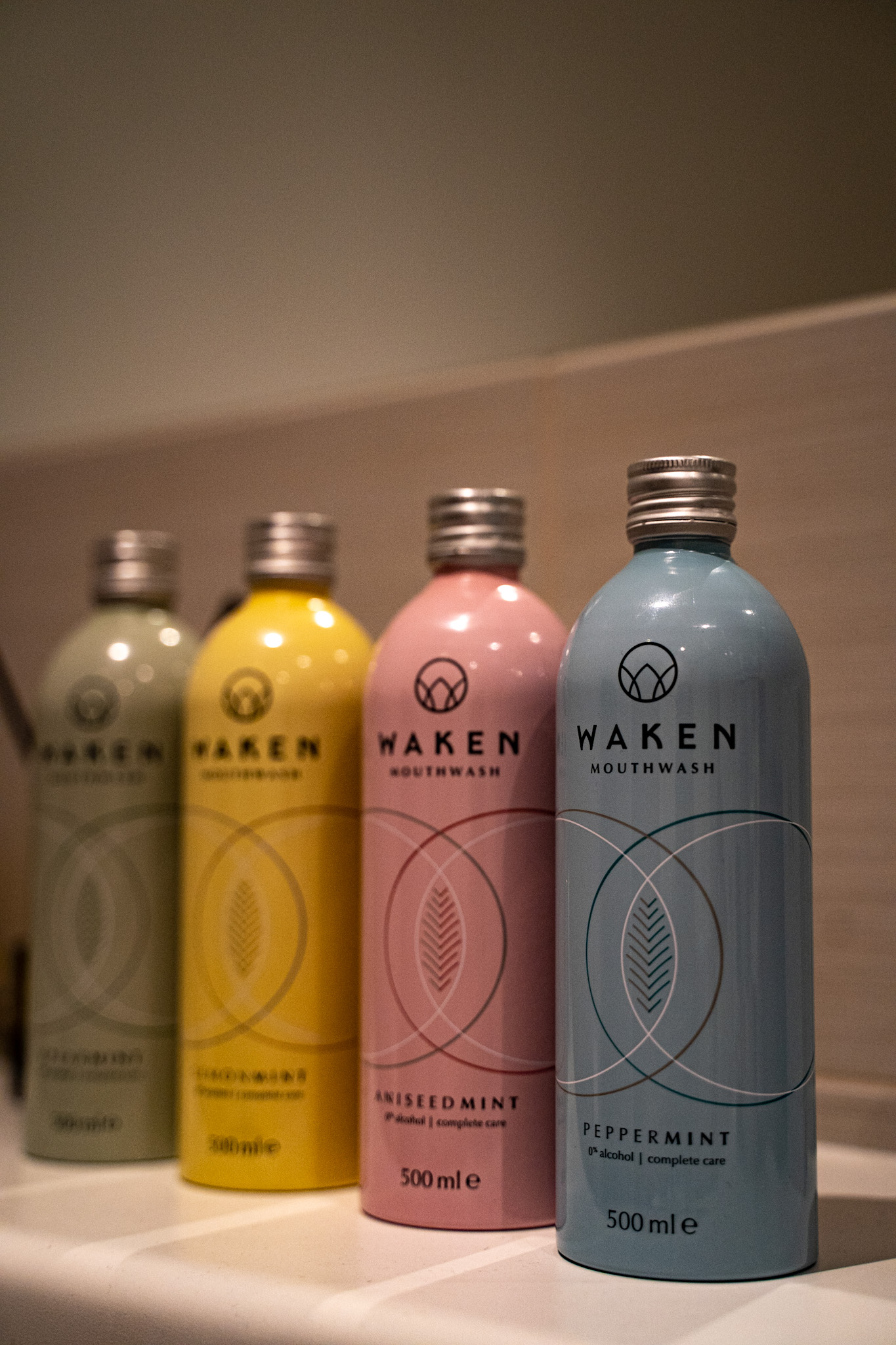 And a year later Waken Mouthcare have proudly announced that their products are now CarbonNeutral®. What this means for the products themself, now compensate for 100% oof the carbon emissions associated to their packaging, formulation, and manufacturing process.
The Bottling
Half of the new bottles coming from Waken Mouthcares will now be made from 50% plant-based plastics (for Waken these are plant-based plastics from sugarcane grown responsibly in Brazil). The other half of their bottles are then made from post-consumer recycled plastic, so now we're finally seeing those bottles and trays we're depositing, going to good use (in a new life).
Founder of Waken Mouthcare Simon Duffy shares his vision behind the movement and says:
"With the reality of global climate change becoming increasingly urgent, it's pivotal for personal care brands to really step up and reduce their environmental impact wherever possible. Based on estimates that half of us don't recycle our bathroom products, we're really proud that Waken Mouthwashes are all certified CarbonNeutral® products and also fully recyclable. We hope that everyone who uses our products can help Waken to minimise our environmental footprint through the simple act of recycling."
And the mouthwash itself in the bottle still carries the quality you know and love, with natural mint and other botanicals in the mix followed by alcohol-free sodium fluoride formula to protect the teeth (and they're vegan friendly).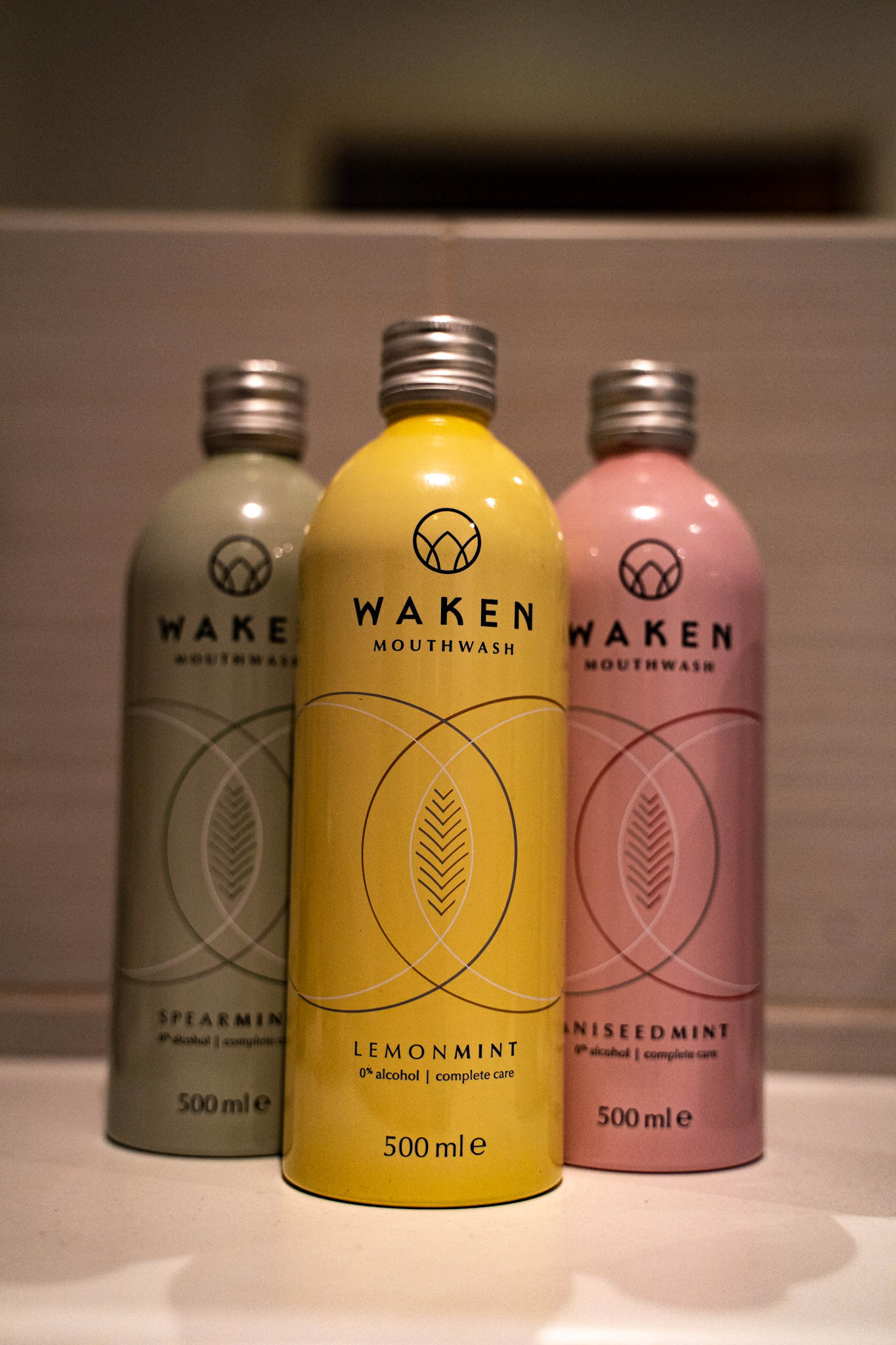 The flavours in the Waken Mouthcare range are as follows:
Peppermint 500ml – A fresh and cool recipe with a blend of peppermint and other botanical extracts to really ignite your mornings.
Spearmint 500ml – A little less invigorating than the peppermint original, with eucalyptus for a fresh and aromatic taste.
Lemon & Mint 500ml – Our new favourite of my mother's that combines both peppermint and lemons, to give you a citrusy boost whilst retaining a fresh and zesty flavour.
So in a world where the big companies could work harder, it's good to see the steps to change the way we produce goods, coming through with great sustainable innovation.
Waken Mouthcare and their range of flavours are available directly on Waken Mouthcare online or also online via several popular outlets, including Boots, Sainsbury's Amazon and Ocado