L'Occitane en Provence have designed three new L'Occitane Homme fragrances for 2021, all with the fusion of the natural and the man made. In an age where we're more or less stuck indoors a lot, the least we can do is smell the best we can in the process.
Utilising a patented extraction technology, which L'Occitane note is a first in the world of fragrances to happen. A process that captures the olfactory properties of original raw materials (not possible to capture in the traditional extraction processes of fragrance making).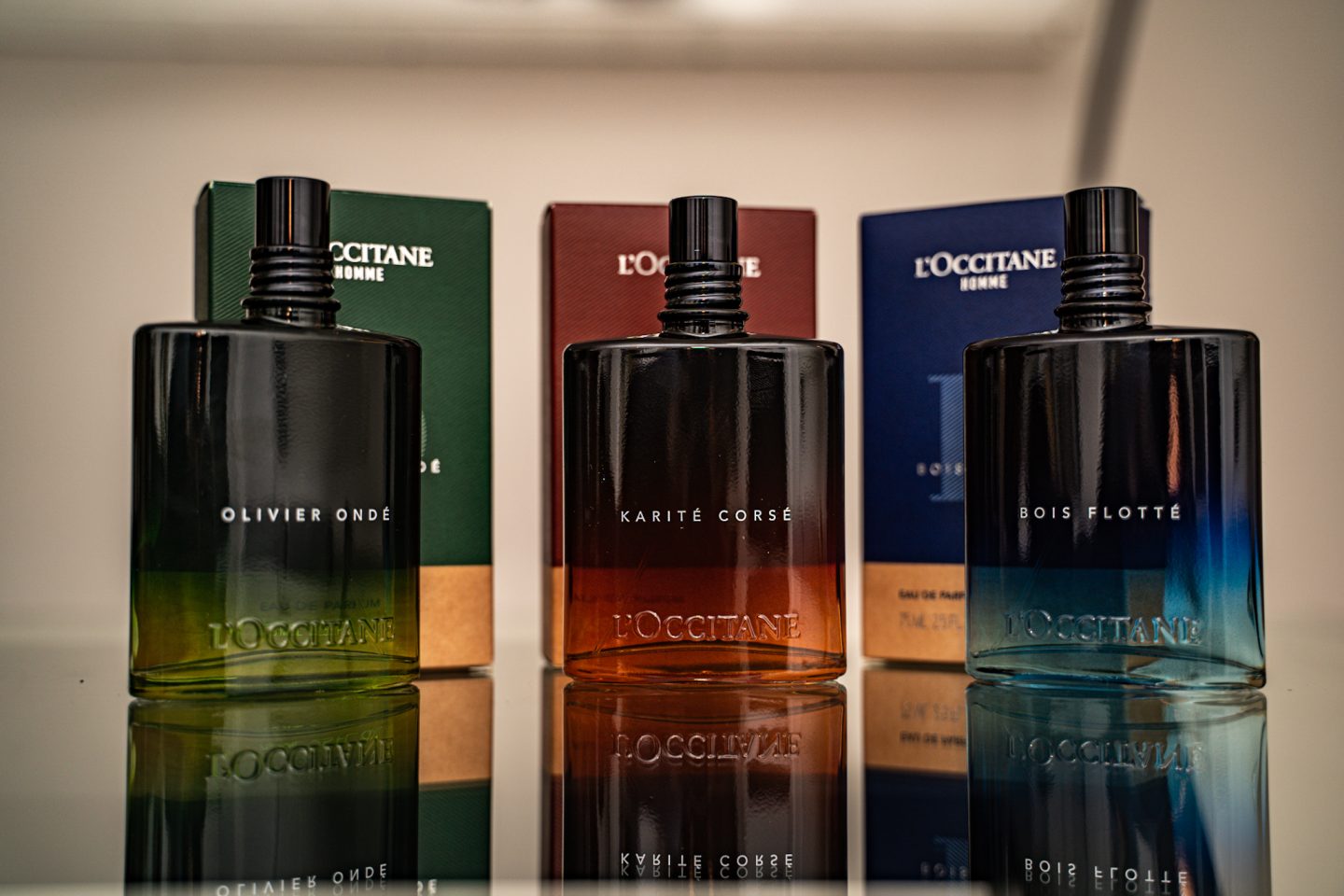 Made by two perfumers Mathieu Nardin (grandson to the L'Occitane rose, jasmine and verbena producer) and Serge Majoullier (son of a perfumer), L'Occitane's new fragrances give us three new scents to enjoy; Karite Corse, Olivier Onde and Bois Flotte. We got our hands on these ahead of launch to try them out for ourselves.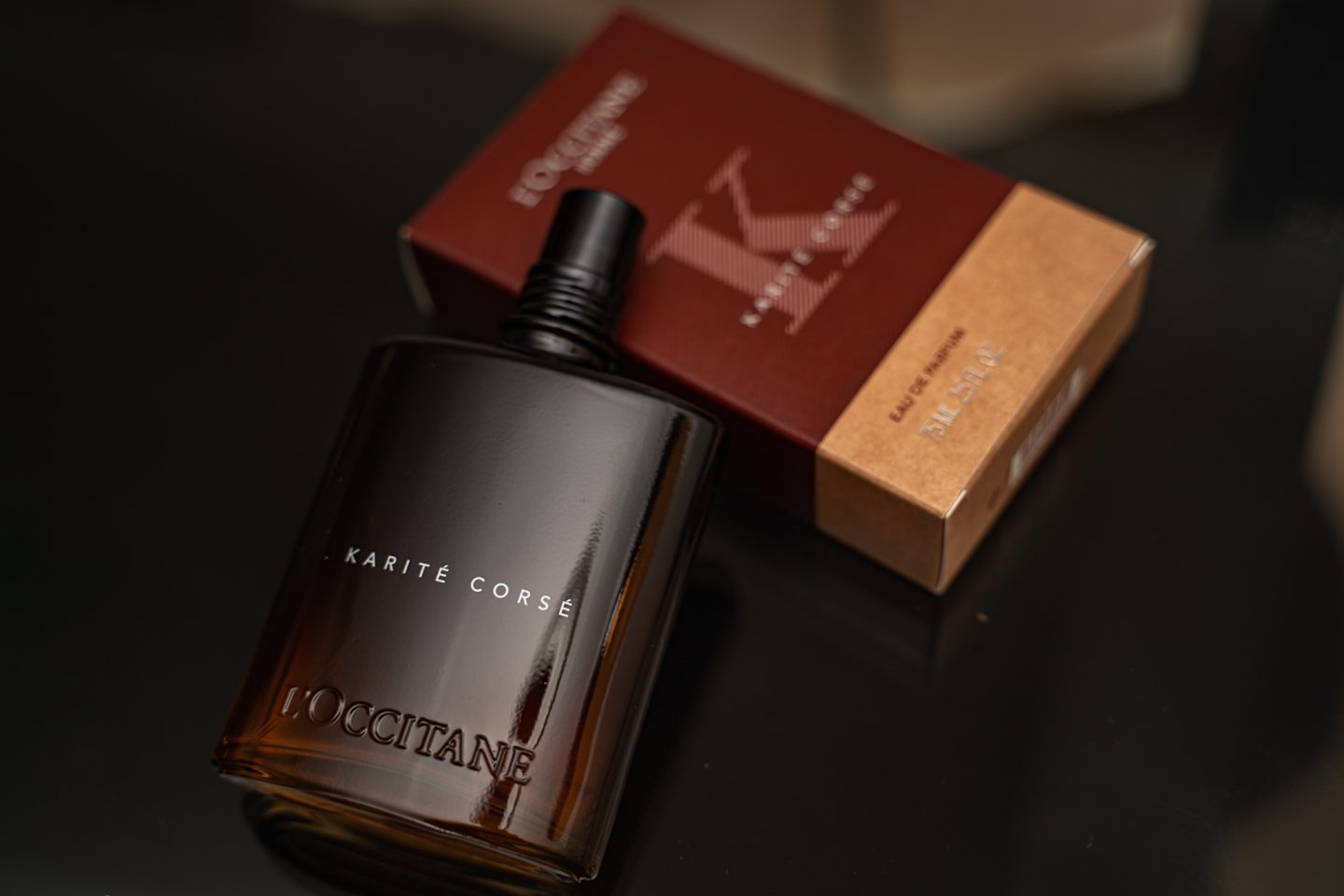 L'Occitane Homme Karite Corse
Scent one is the Karite Corse, a unique duality captured by the scent of roasted shea almond, combined with notes of clary sage and the warm Mediterranean orris.
Top Notes: Clary Sage from France, Bergamot, Cardamom, Black Pepper
Heart Notes: Roasted Shea almond accord, Coffee Pure, Cocoa
Base Notes: Orris from Mediterranean region, Bourbon Vetiver, Cedar wood
Karite Corse is oriental spice personified, yet oud-like all at the same time. A scent ideal for a warm evening so much so, that we literally count the days when we can return to those warm evenings and let this scent unfold into the brighter evenings.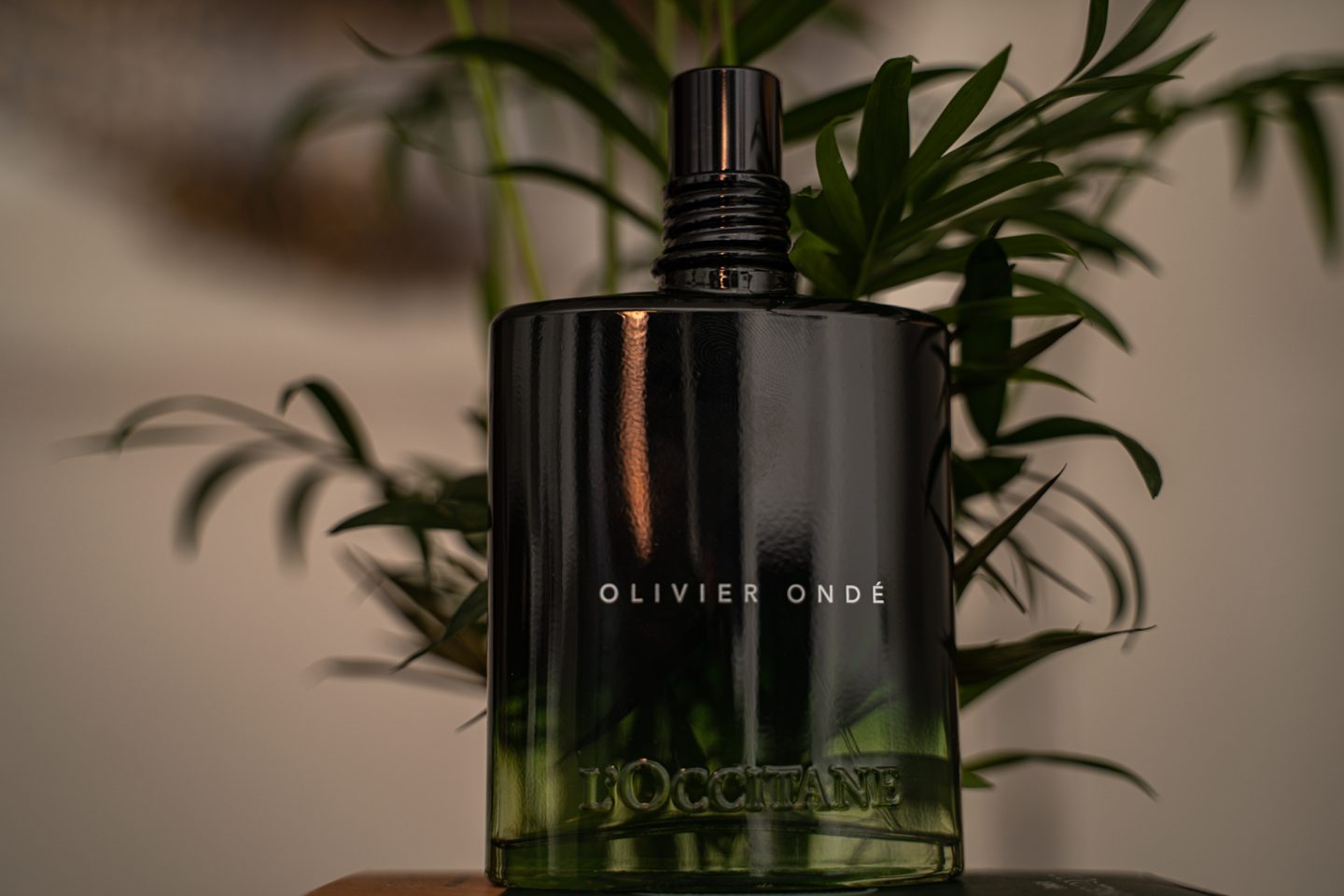 L'Occitane Homme Olivier Onde
Imagine the smell of centenary olive field after the rain, with notes of violet, rooted in the hearts of France. That is what you get a sense of when you smell Olivier Onde.
Top Notes: Eucalyptus from Mediterranean region, Star anise, Lime, Elemi
Heart Notes: Olive wood accord, Bourbon Geranium, Cypress
Base Notes: Violet from France, Patchouli, Cedar wood, Bourbon Vetiver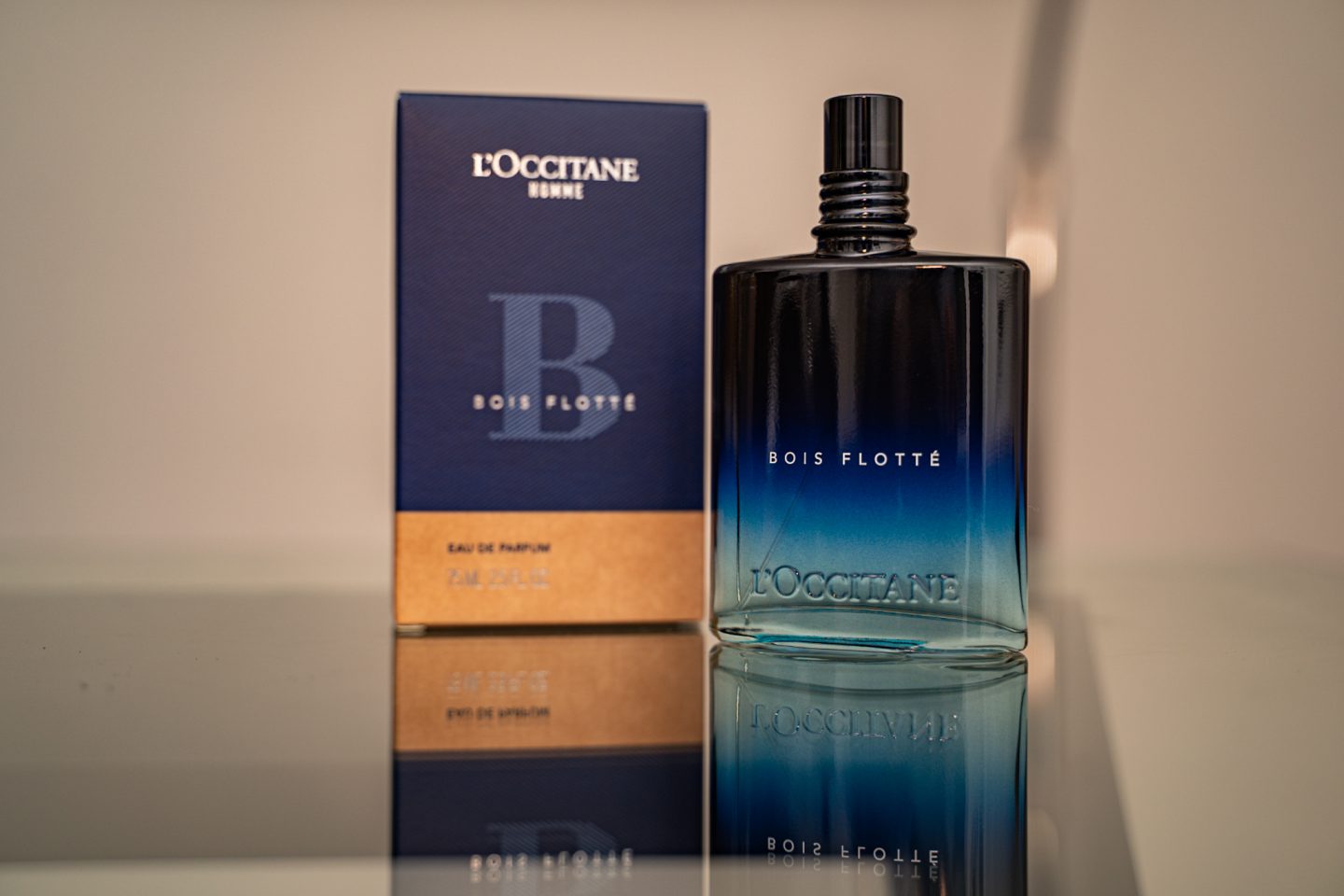 L'Occitane Homme Bois Flotte
The scent of driftwood rocked by the wind gusts and the salt of the Mediterranean sea. Bois Flotte pays a tribute to the aquatic fresh aromas oof the sea, all in a bottle .
Top Notes: Rosemary from Mediterranean region, Red Seaweed, Crisp Leaf accord
Heart Notes: Driftwood accord, Sea salt accord, Nutmeg
Base Notes: Cedar wood, Bourbon Vetiver, Moss accord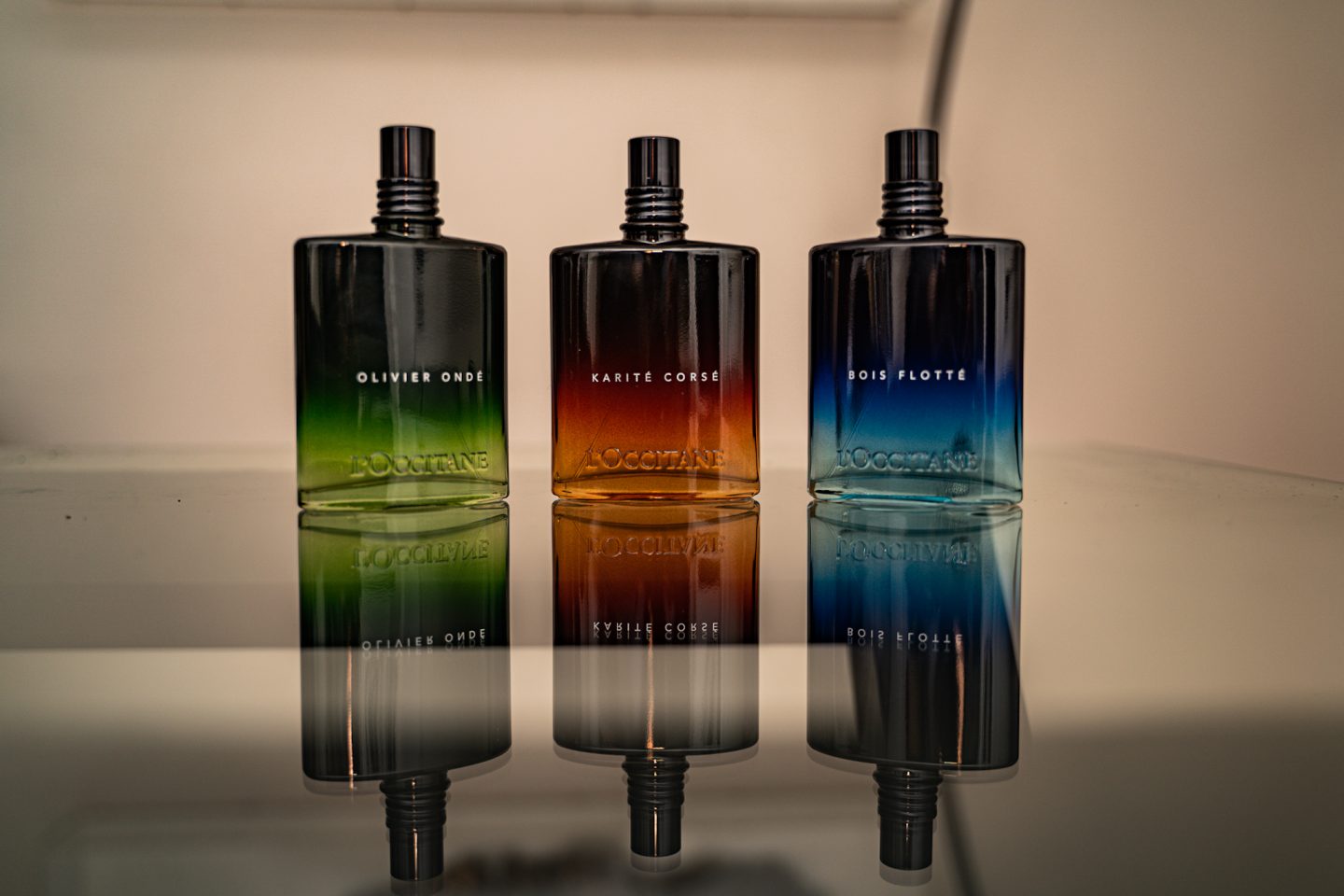 Three different scents, to set your mood in three different ways. L'Occitane have dropped some new fragrances to suit almost all of us out there. All three are also eau de parfum, so they'll smell great and stay on you for the duration. Each bottle is £69 each on the L'Occitane website, a reasonably priced eau de parfum fragrance for him.