Valentine's Day soon approaches and whilst most of us will miss the feeling of being in a bar this year, it doesn't mean we can't make the bar come to us in our own way?
They say romance is dead, but we completely disagree….. But it's just drunk and still in lockdown as gracefully as us. But we've got a few cocktails to recommend this Valentine's Day, that will help you get a little more into the spirit (pun intended).
if you're stuck on what Valentine's Day cocktail's to have a crack at this month then look no further. We've been toying around with a couple recipes with Catoctin Creek and Sagamore Rye, that are worth trying to woo your significant others with your new mixology finesse: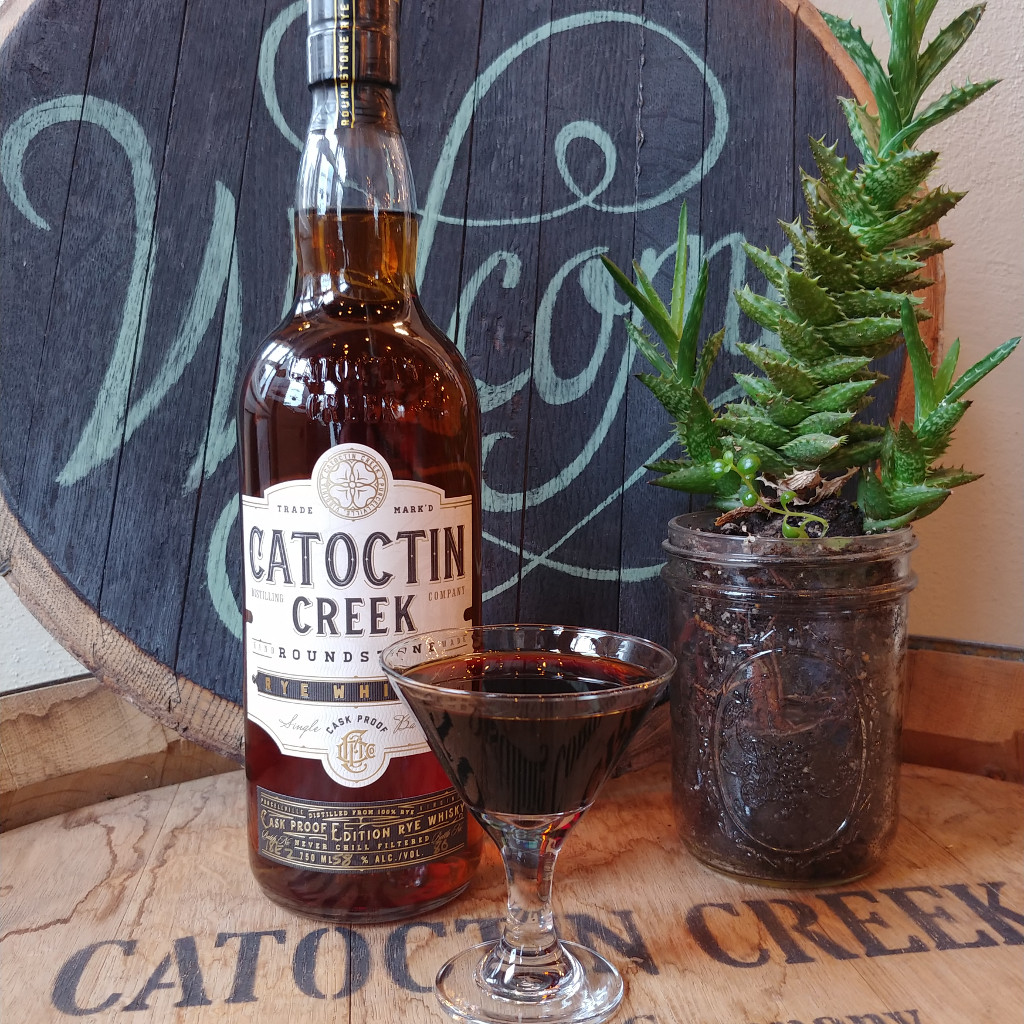 The Black Manhattan
As it's Valentines it's only right that some chocolate is involved. This is a Valentine's Day cocktail that will definitly tick that box.
Ingredients:
60 ml Catoctin Creek Roundstone Rye
15 ml Amaro Bitter Liqueurs (try one from Don Ciccio, Averno, Ramazotti, Cynar, Campari or your favourite)
15 ml Carpano Antica sweet vermouth
2-3 dashes of Mole / Aztec or Chocolate bitters
Mascharino cherry garnish (Luxardo)
Method:
Combine all over ice, stir, and strain into a cocktail glass. Garnish with a cherry.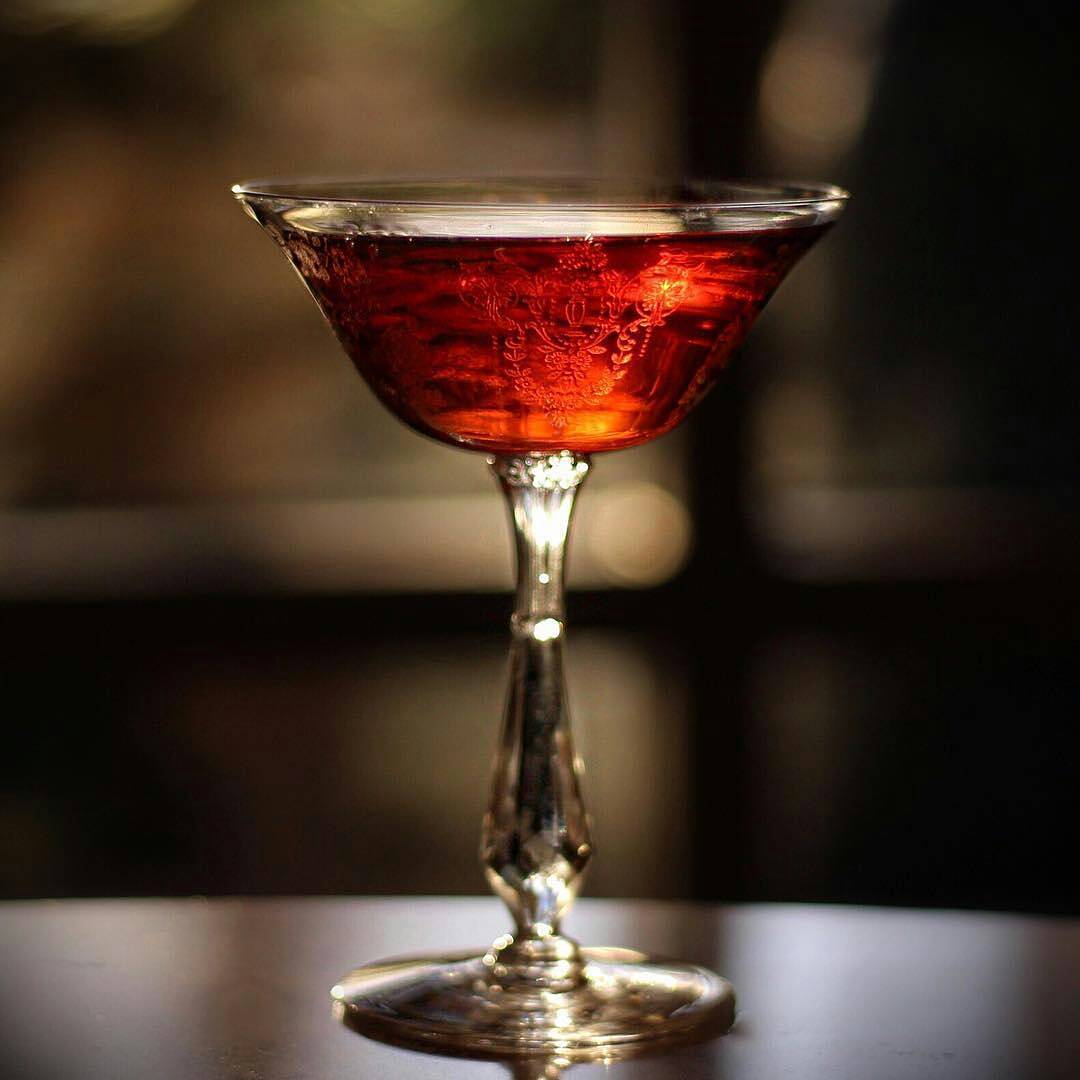 Roundstone Sazerac – strong and traditional

Ingredients:
90 ml Roundstone Rye
20 ml simple syrup
4 dashes Peychaud bitters
Absinthe
Lemon twist for garnish
Method:
Chill an old-fashioned glass by filling it with ice water and letting it sit while preparing the rest of the drink. In a separate mixing glass, muddle the simple syrup and Peychaud bitters. Add the Roundstone Rye whisky and ice to the bitters mixture and stir to chill the mixture. Discard the ice in the chilled glass and rinse it with the absinthe by pouring a small amount into the glass, swirling it to coat all the edges of the glass, and discarding the rest of the liquid. Strain the whisky mixture from the mixing glass into the old fashioned glass. Twist the lemon peel over the glass so that the lemon oil cascades into the drink, then rub the peel over the rim of the glass.
Balsamic Berry Old Fashioned
Using balsamic as an easy shrub to create a Valentine's Day cocktail with a little more flare to it.
Ingredients:
45 ml Roundstone Rye
15 ml aged Balsamic vinegar
15 ml Cranberry juice
15 ml berry syrup*
2 raspberries for garnish
Method:
Combine all ingredients over ice and stir in a rocks glass. Garnish with two raspberries.

*Berry Syrup Ingredients:
180 g blackberries
180 g raspberries
125 g sugar
250 ml water
Method:
Bring mixture to a simmer for 10 mins, puree and strain.
Note: The berry syrup can be made and stored separately and great splashed over ice cream. Vinegar provides nice tartness along with the fruitiness of the berry juices.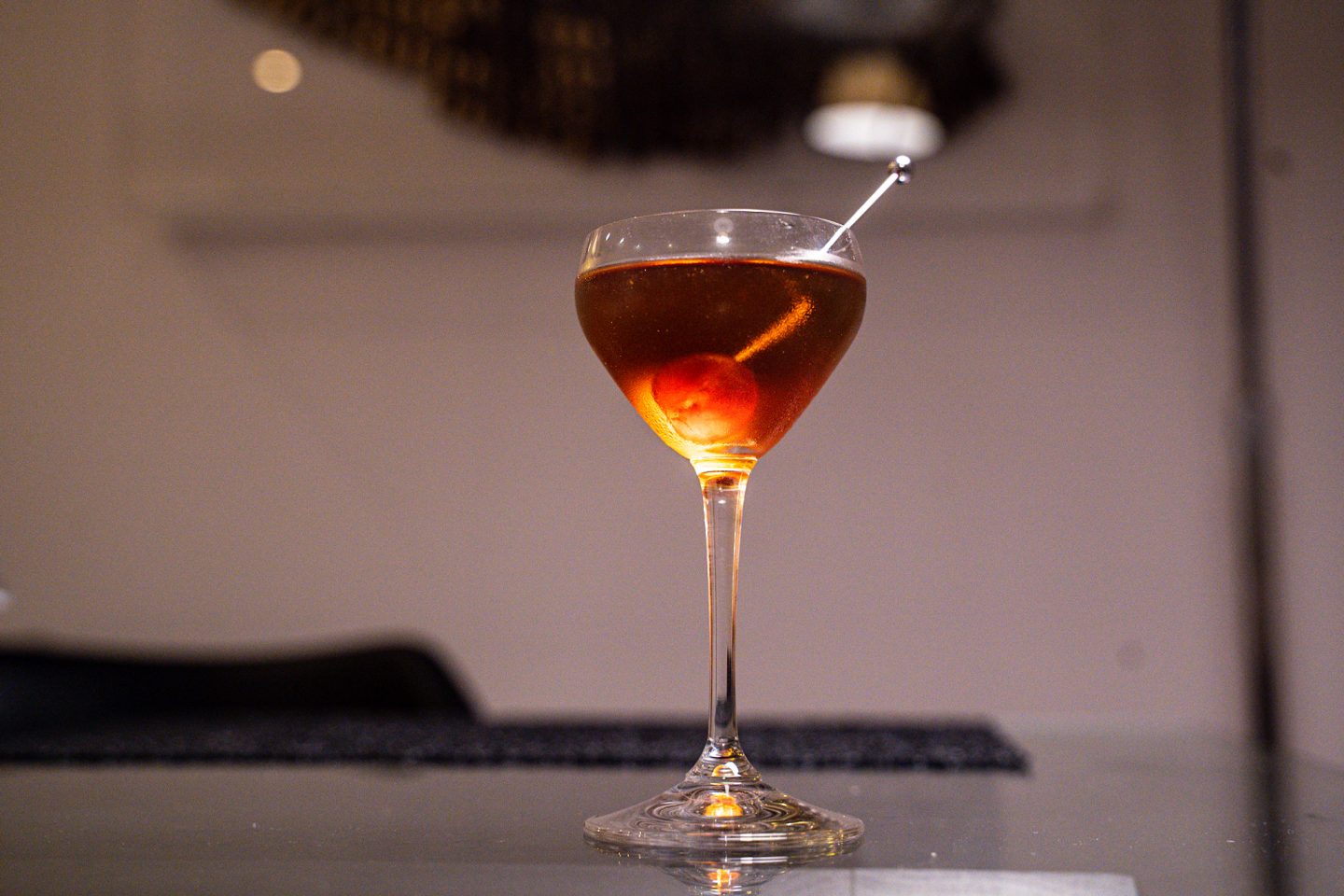 The Classic Manhattan
Nothing beats a classic and we've spent most of January perfecting that classic. For those that love a good mix of sweet and bitter, this is the pefect Valentine's Day cocktail to turn to.
The Manhattan is a classic cocktail that's often mistaken by the bravado led of us, to be a light and rather less potent cocktail. But having made a vast number of them in the last month or so, it is far from light and certainly far from less potent.
It's a good shade of colour, rich with a good bourbon, vermouth, and a nice Mascharino cherry to garnish it all off.
Ingredients
40ml Catoctin Creek Rye whiskey
40ml red/sweet vermouth
Couple dashes of Angostura bitters
Mascharino cherries.
Method:
Make sure you have a decent amount of ice to hand, filling both your serving glass and your mixer glass. As you can imagine the ice will chill both as you get to work, ensuring it's enjoyable at the right temperature.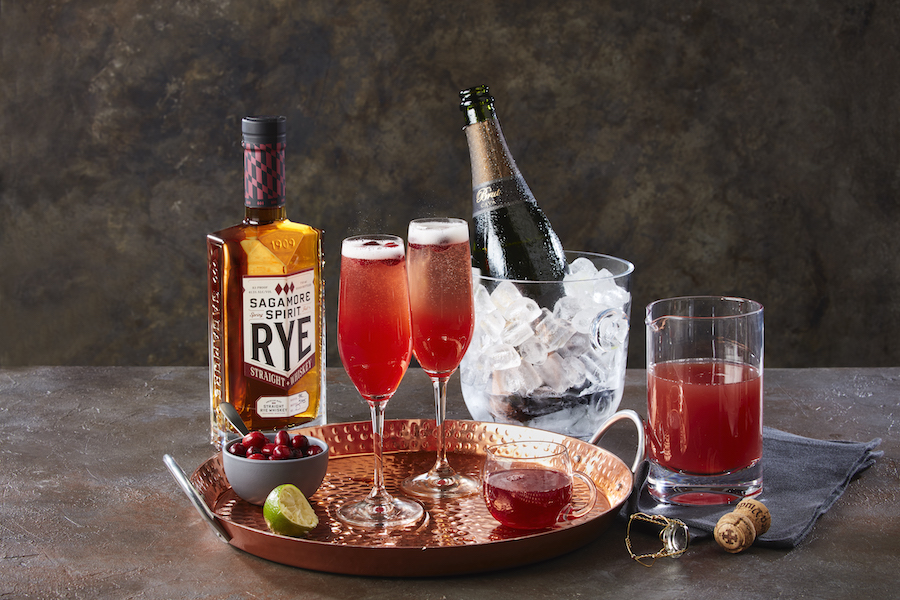 The Cava & Cran Fizz
Created with Sagamore Rye whiskey this is an ideal Valentine's Day cocktail for those that fancy a little bubbles in the mix.
Ingredients
40ml Sagamore Rye
90ml Sparkling Cava
15ml Lime Juice
20ml Spiced Cranberry Syrup*
Method*
Make the Spiced Cranberry Syrup mix equal parts water, sugar, and fresh cranberries in a pan and for everyone cup of cranberries, add one cinnamon stick and one rosemary sprig. Bring to a boil and reduce to a simmer for 15 minutes, chill and strain. Keep some of the cranberries for garnish.
To Serve
Add rye, lime juice and syrup to a flute or coupe and top with Cava.
Feeling all romantic and loved up yet from these Valentine's cocktail recipes? We hope you are and that these cocktails recipes give you as much joy as they have brought us. Catoctin Creek whiskey is available at Master of Malt for £37 a bottle and Sagamore Rye can be found on the Whisky Exchange priced at £50.