There are a multitude of smart watches out in the market to choose from, but none as smart as the Garmin Fenix 6 Pro Solar watch. 2020 for us was the year of the smartwatch, with so many brands bringing out some decent spec smart wear over the last 12 months. But when we came across Garmin and their range, our views on what a good smart watch should have changed quite a bit.
The Fenix 6 Pro Solar is one of Garmin's most capable smartwatches, in their fleet of advance gadgets and gizmos. There are a ton of functions sitting in the Fenix Pro 6, giving you so many capabilities to improve your general wellbeing and fitness. And being able to spend time with it over the last few months, here are some of the key features I've grown to love.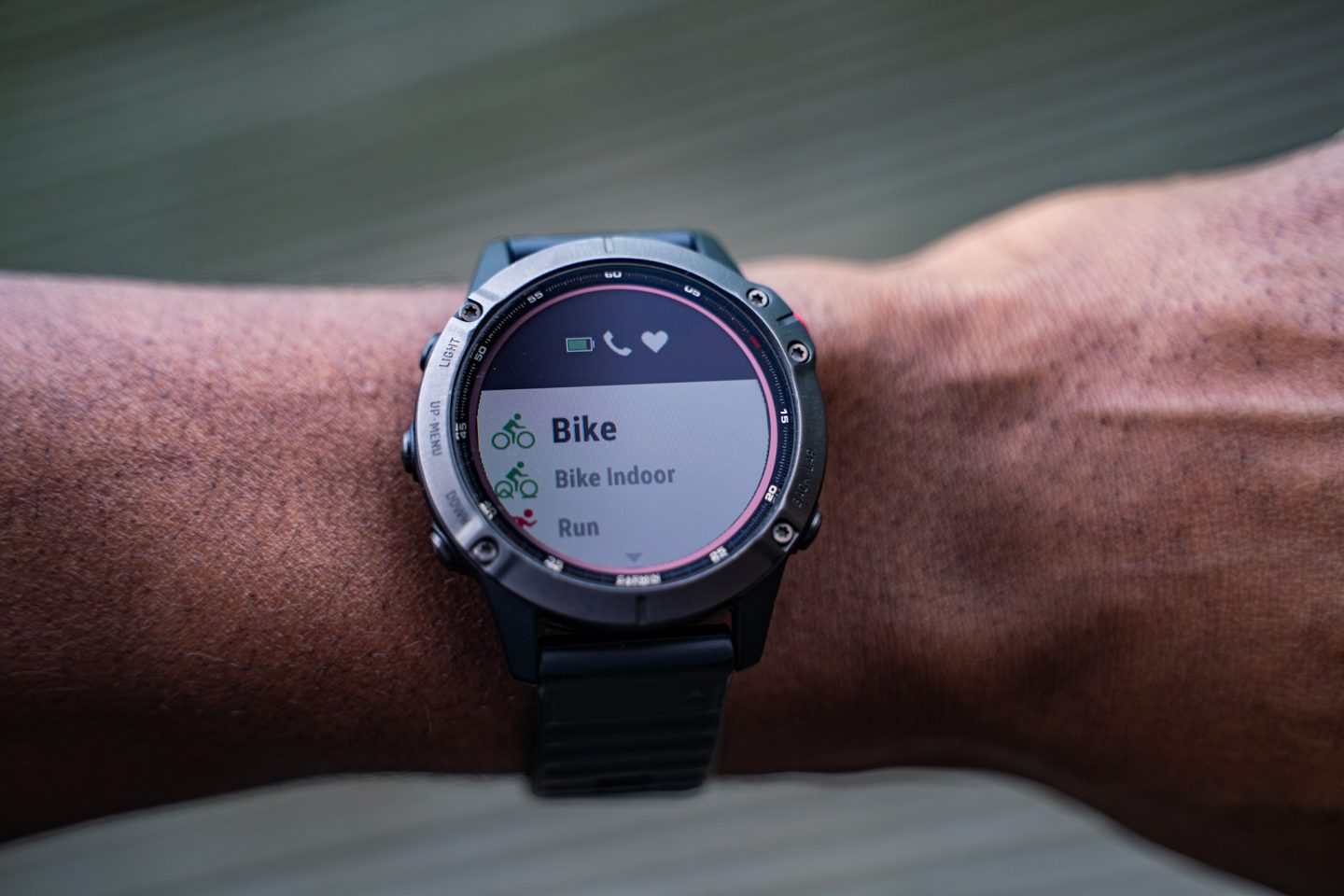 The Good:
Activity/Workout Suggestions: You can either manually select your type of workout you want to do or, set up the training guidance that takes your fitness level into consideration. A good way to build yourself up to greatness over time. If you prefer a manual approach to tracking your activities, there are loads (and I mean loads) for you to choose from and get going. All when you finish, save down on the watch, ready to be uploaded onto your smartphone.
Solar Charging: As the name Fenix 6 Pro Solar would suggest, this smartwatch comes with a solar charging panel that rests in the glass itself. With enough time in natural light (I often would leave it by a window in the morning) you can regenerating around couple days of extra battery life.
Trans-reflective Display: I don't think I've seen a screen like it on any other smartwatch, which gives the Fenix 6 Pro more kudos. In the brightest of daylight, we find the display still as visible as it was at night. This is thanks to the colour trans-reflective LCD display built into the Fenix 6 Pro. Add in the fact its also protected by scratch resistant Gorilla Glass 3 DX, and you have one of the best displays in a smartwatch.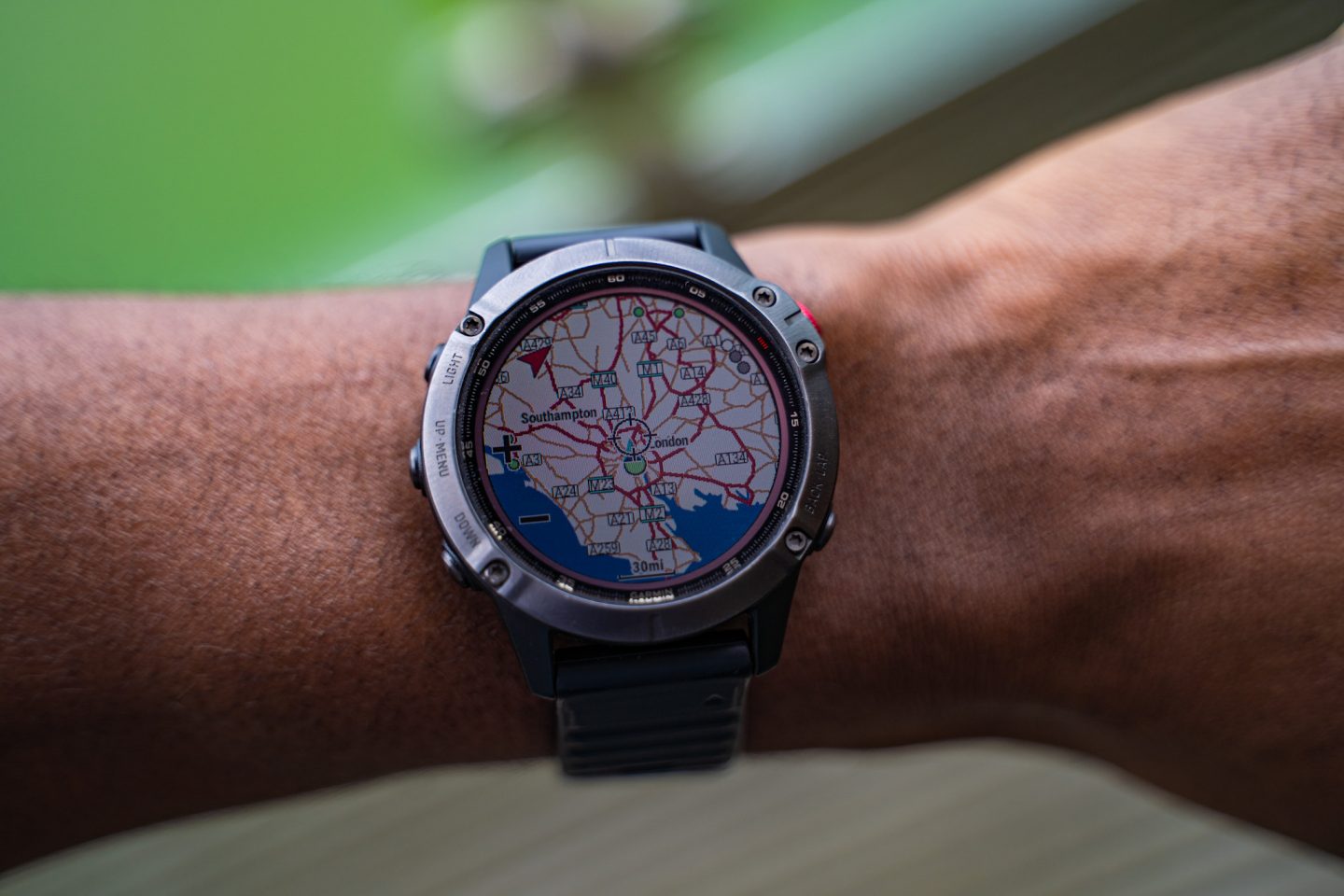 GPS Compass: We have maps on our phones which allow us to navigate from A-Z. But imagine a GPS map to waypoint yourself from a location, with full offline maps. An invaluable feature found in the Fenix Pro 6 Solar. For anything like hiking, to just a general long walk. You can have all of this directly on your wrist, without the need of your smartphone.
Third Party Apps:Spotify is thebiggest one that comes to mind, having used it very often on the Fenix 6. But Garmin allow for the installation of some third party apps, to further amplify your experience of your smartwatch use. with apps like Spotify you can even download a dull playlist directly onto the watch, so you can run with Bluetooth headphones connected and no smartphone needed.
Health & Fitness Tracking: I genuinely don't think there is much that the Fenix 6 Pro can't track. Packed inside as far as I can find is a heart rate monitor, pulse Ox reader, respiration rate, stress, body temperature, sleep and fall or incident detection. All work really accurately, especially the heart rate detection that also alerts for high or low heart rates (in non-exercise activity circumstances). When it goes beyond/beneath a level you set, expect a vibrating wrist and a screech from the watch to let you know something is up.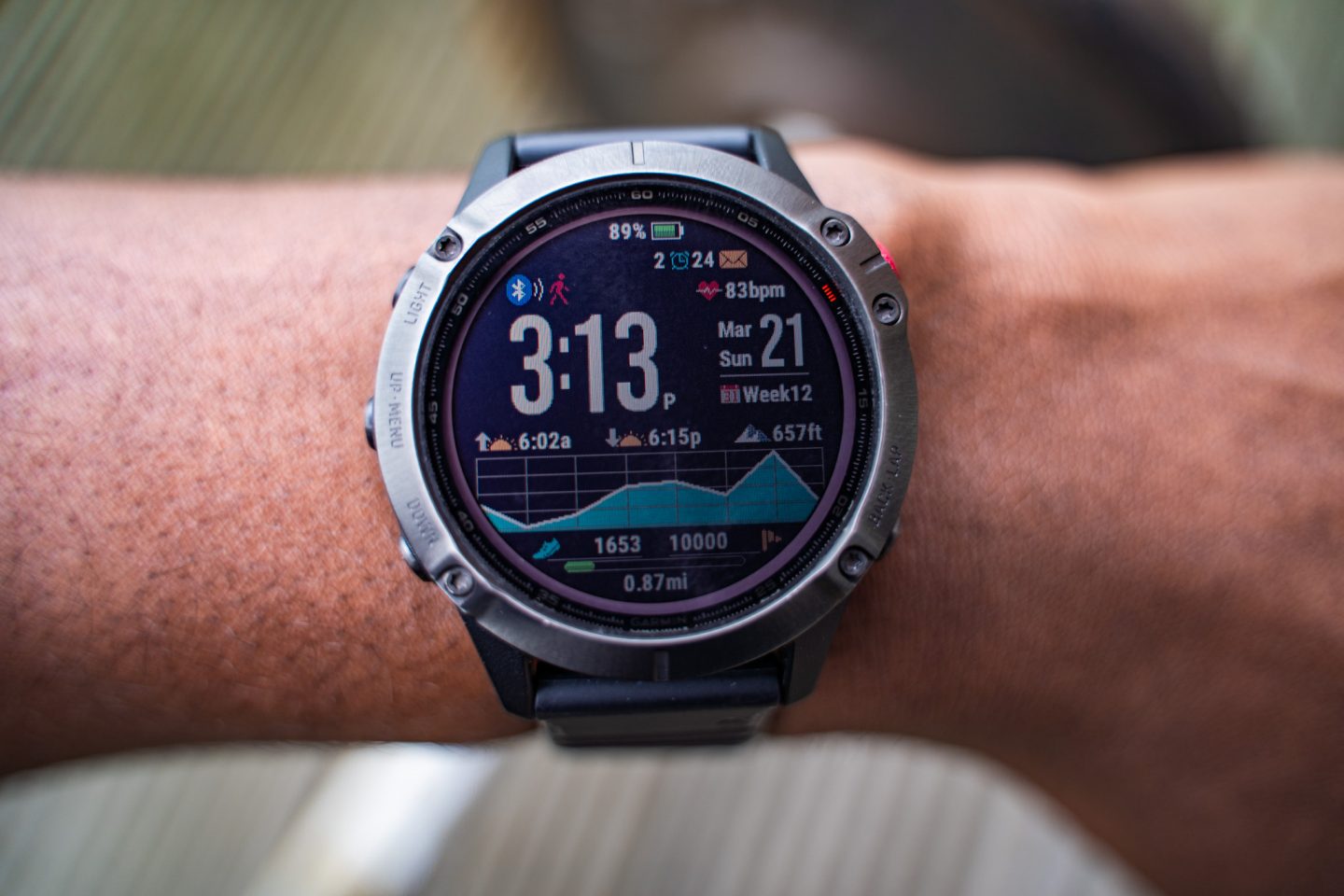 The Bad:
Strap Wear & Tear: The watch casing and screen itself are arguably the most durable you can find on a smartwatch right now, but the watch strap itself is often questionable. The main strap has held its own for a while however, areas like the strap loop have shown signs of wear & tear after 3 weeks being worn.
Third party Apps: Whilst this is an amazing function to have on your wrist like most software moves from brands, you're not always guaranteed that Apple level development standards. Couple of third-party app installs can be a little sluggish and more disruptive than useful, so keep a close eye on the ratings before download to avoid disappointment.
Touchscreen (or lack of): I guess with a lot of smartwatches existing today, the concept and user experience of a touch screen watch is the norm. So when first using the Fenix 6 Pro Solar, It might take a little time to adjust to this not being a thing again. Whilst physical buttons are a gem to action things whilst moving (Ever tried operating a touchscreen whilst cycling? It's a nightmare and dangerous), having a touch function does make certain things more useful on the fly.
Garmin Pay: contactless payment is a thing with the Garmin Fenix 6 Pro, another powerful round of ammunition to its already power packed arsenal. The only catch at the minute is how far it can go. For the UK there was only one payment provider that worked with it, a payment provide I do not use and therefore, became very redundant very fast for me.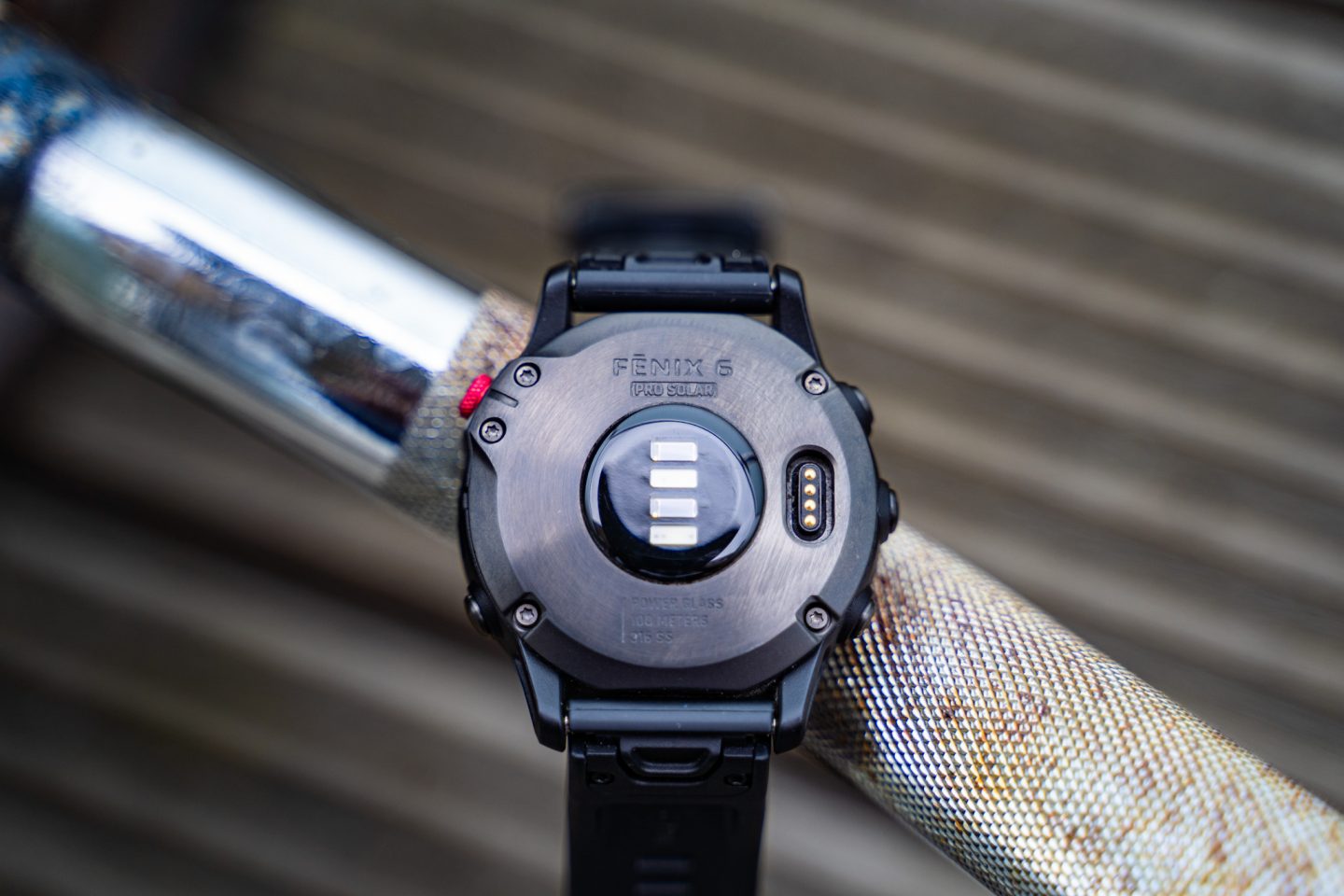 Overall my verdict on the Garmin Fenix 6 Pro Solar pretty much stands at "where have you been all my life" level. In the past I've often deterred from smartwatches by other brands, as they have lacked the things I need or in some cases, do too much of the useless things to justify their need on the market. But Garmin whilst throwing literally everything but the kitchen sink into the Fenix 6 Pro, have still managed to tick the boxes for a useful smartwatch for all of us. Whether you're a keen cyclist, swimmer, runner, weight lifter, skiing fan, there is literally something for everyone.
My only worry at the minute is what life would be like without it on my wrist, I've become so attached to it. The Garmin Fenix 6 Pro fetches for about £729 on the Garmin website (for the premium featured model with a solar screen and a 47mm case). For the non-solar screen model without premium features you can get it for £649 but I would bite the added cost and enjoy the power of charging your watch in the sun and loading Spotify music to play offline without a phone.