The Flux S smart trainer by Tacx is one of the few reasons I managed to not become completely stationary this year and the last. Remember that unusual period of our lives known as lockdown? It feels like it was only yesterday that we were told we can't go anywhere or do our usual activities in life and yet, some of the alternatives we adopted still live on.
Our gyms were closed, working from home became the new normal and these somewhat changes in our regular lives occasionally drove moments where we would lose the time to look after ourselves in terms of fitness and health.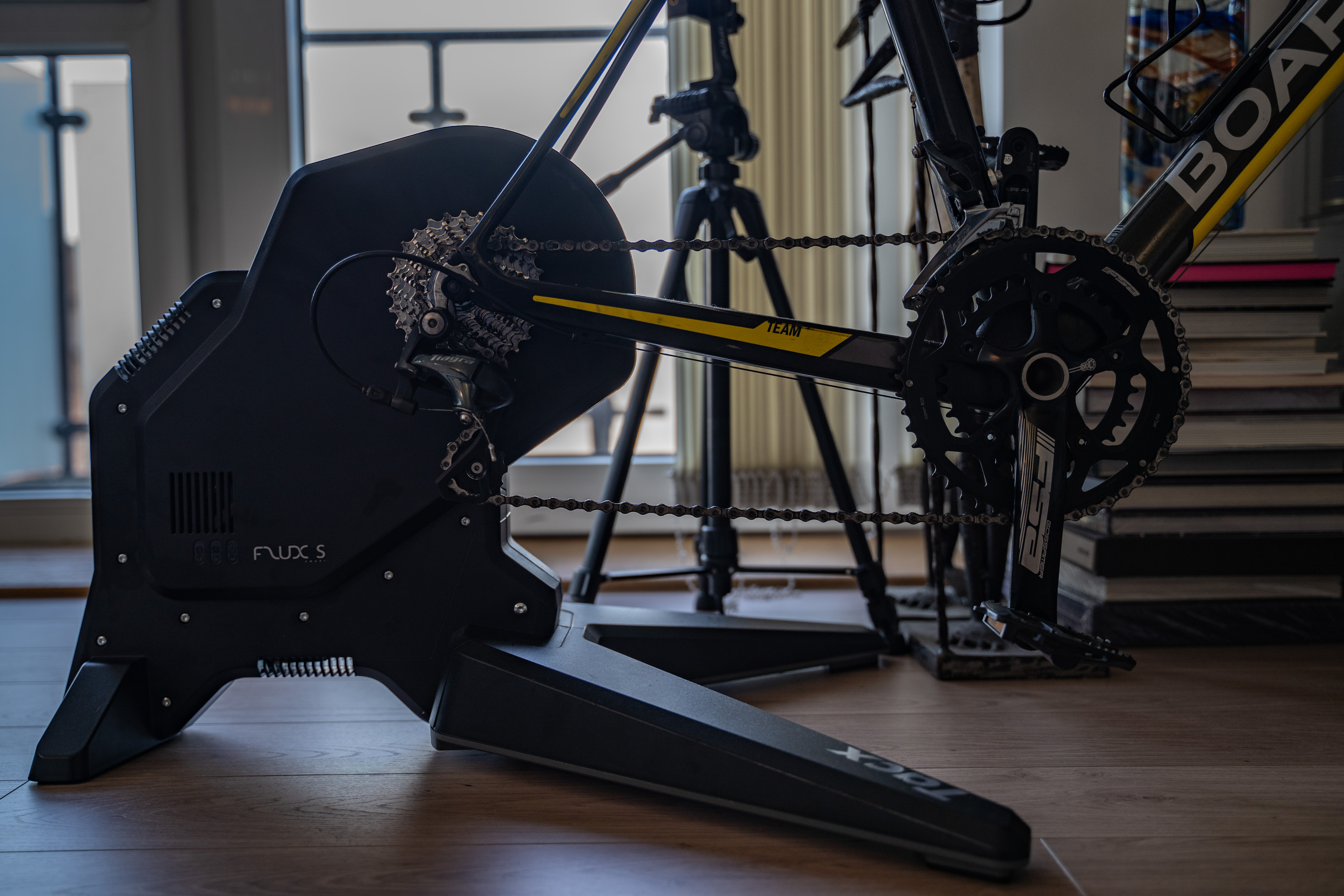 One of the many joys over the last year or so in general, was having a bike at my disposal to cycle as much as possible. And when the weather got chilly (which in the UK is more often than desired) the Tacx Flux S smart trainer came in handy.
Tacx have been in the game of indoor cycling for a while, with many direct drive smart trainers on offer us as realistic as an outdoor ride as possible. The Flux S smart trainer has been my buddy for the last 5 months keeping the calf muscles and endurance levels in check. Below is a breakdown of the specs of the Flux S itself: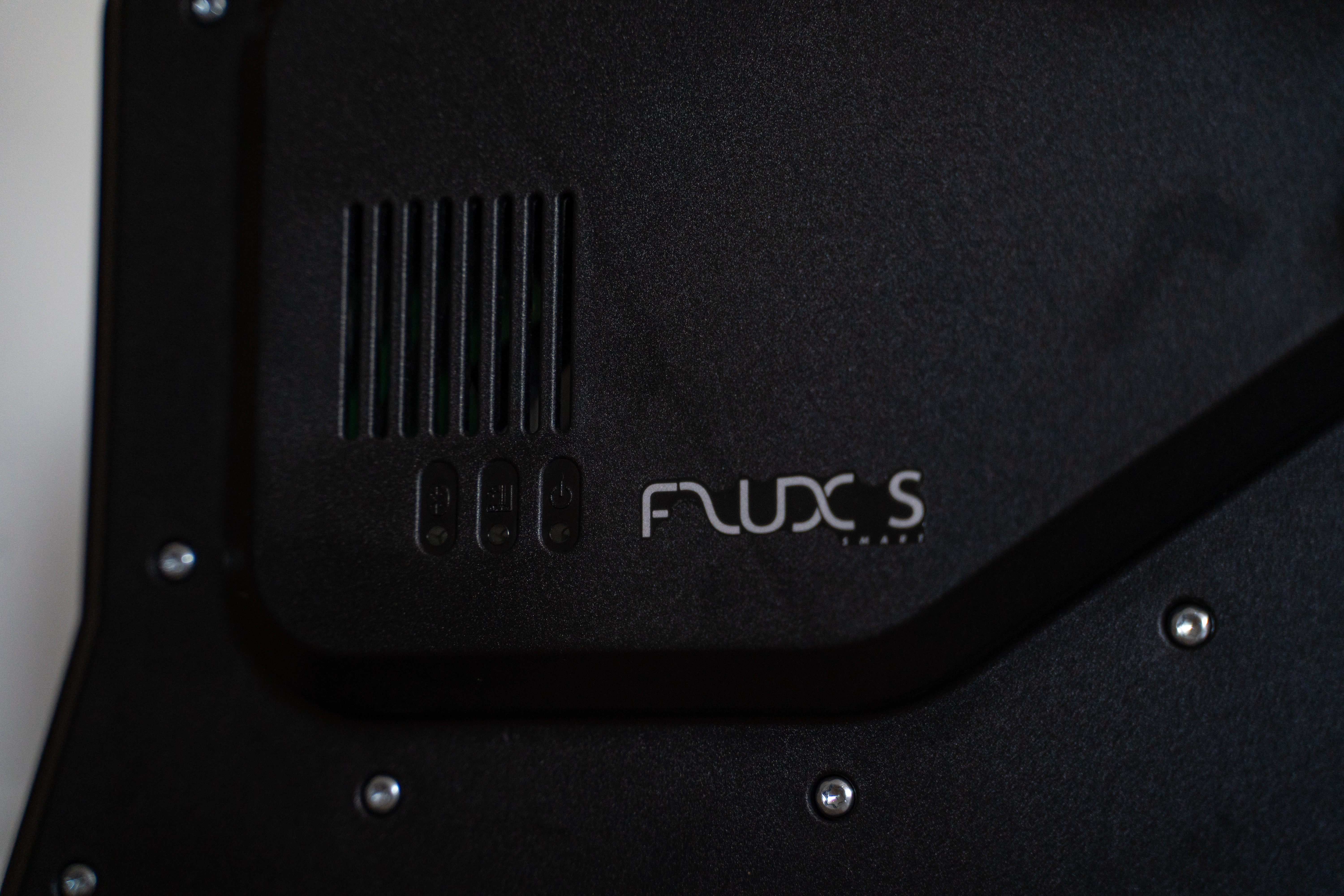 Tacx Flux S Specs:
Connectivity: ANT+ and Bluetooth connectivity.
Device control: with smartphone, tablet, bike computer or, standalone computer via ANT+ connection.
Cassette Compatibility: Shimano and SRAM: 8-11 speed. Campagnolo, SRAM XD and XD-R body
Accuracy: <3%
Max Power: 1500 watt
Max Incline: 10%
Max Torque: 22.1Nm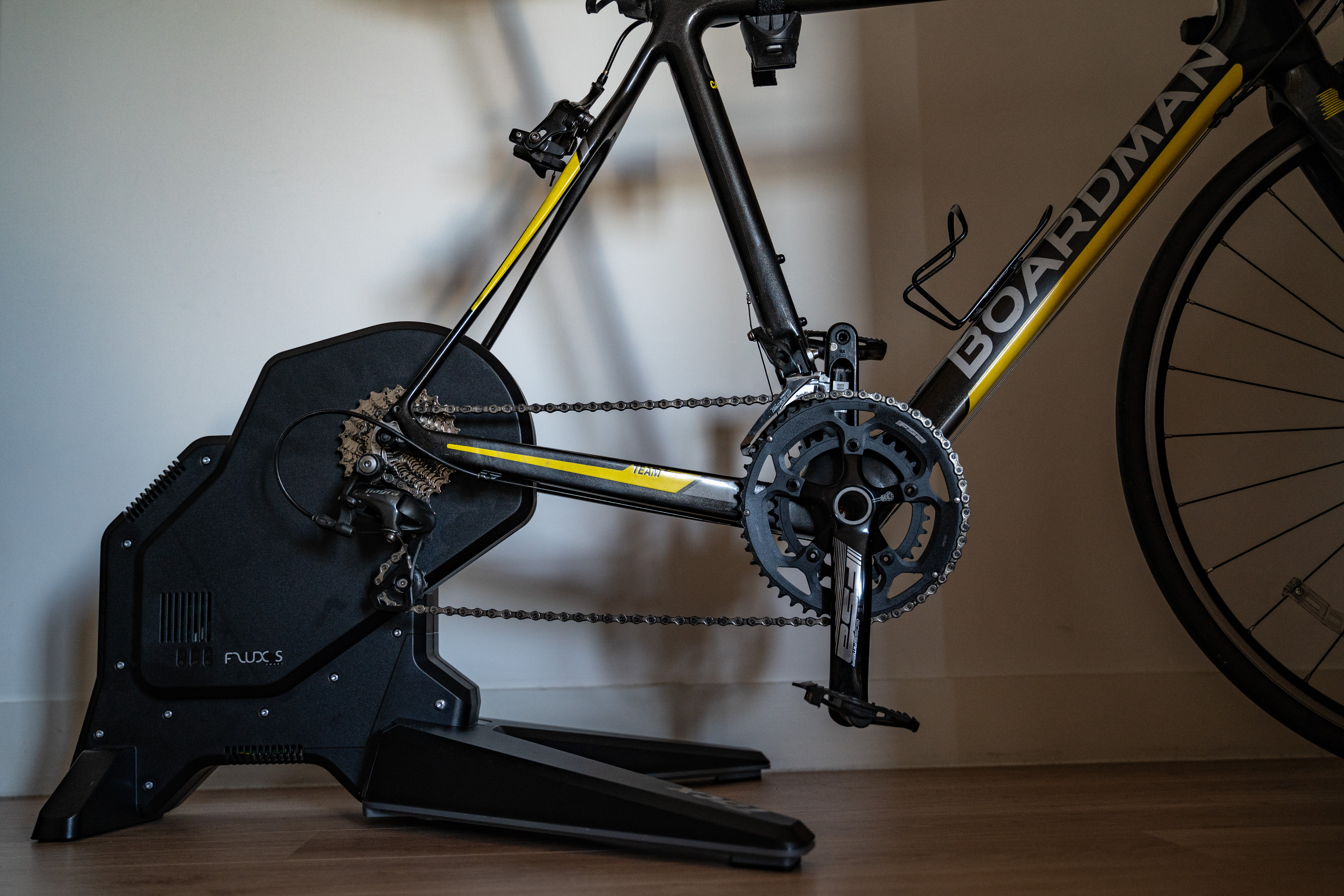 The Joys of the Flux S
There's been so many days in the week where the weather has been horrific, but a smart trainer has saved me and the fitness regime. Set up is fairly simple, once you get the right cassette to match your bike gear set.
Connectivity to devices is smooth and compatible with most devices we commonly use tablet, smartphone, etc).
Usage Noise: In use you'd probably think this is going to make the same sounds you'd expect from a power generator but no, Tacx's Flux S is quite quiet no matter how hard you hit pedals.
Watch Training Sync – Nothing like the holy grail of fitness kit to give you the power to work harder in your sessions. I use the Fenix Pro 6 Solar, the literal swiss army knife of smart watches. And when paired with the Flux S in training, it is a powerhouse of fitness data that you can monitor and use to improve. The watch detects the smart trainer easily and will measure how hard you're hitting the Flux S. It's been enjoyable to use every ride.
Device/Apps Response: When taking on certain courses via the virtual apps like Tacx and Zwift, you can feel the smart trainer respond to things like inclines, by adapting the resistance as you ride. Ideal functionality for those keen cyclists in need of as close to a outdoor riding scenario as imaginable. App capabilities is another win for me as this can be sometimes, where brands get political and restrict use from truly enjoying the product. Thankfully Tacx aren't too on the bad side of this, allowing cyclists to choose between using their personal Tacx app or the popular Zwift app to pair up with friends & family easier.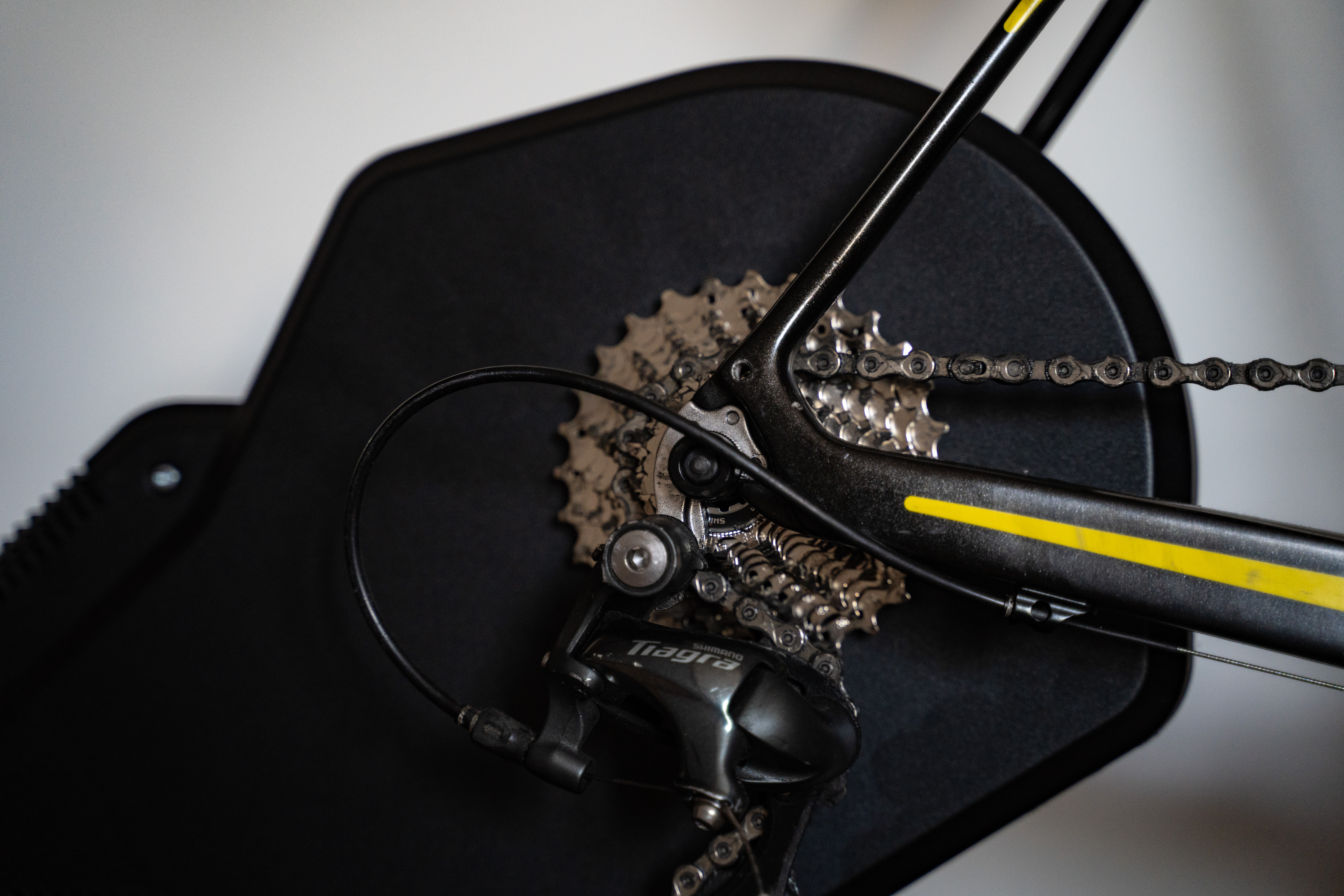 The woes of the Flux S
The woes of using it were limited but there were a few things worth noting down about the Flux S.
Connectivity: whilst it it's great it can connect to mostly all your common devices; I often found some devices connected/stayed connected better than others. For example, usually whilst riding, I would use the tablet as my display (because it's bigger to view from). But I noticed on several rides, the link between my pedal pushing to the pace delivering on the session was not picking up. This meant when cycling uphill on the virtual ride, nothing was happening to the resistance.
Accuracy – The Flux S smart trainer is a formidable machine, but it is worth noting, that its accuracy reading may ward off some of you in the market. There is the bigger model which comes at a heavier price, so for the sake of 2% I wouldn't personally let the marginal difference break the bank.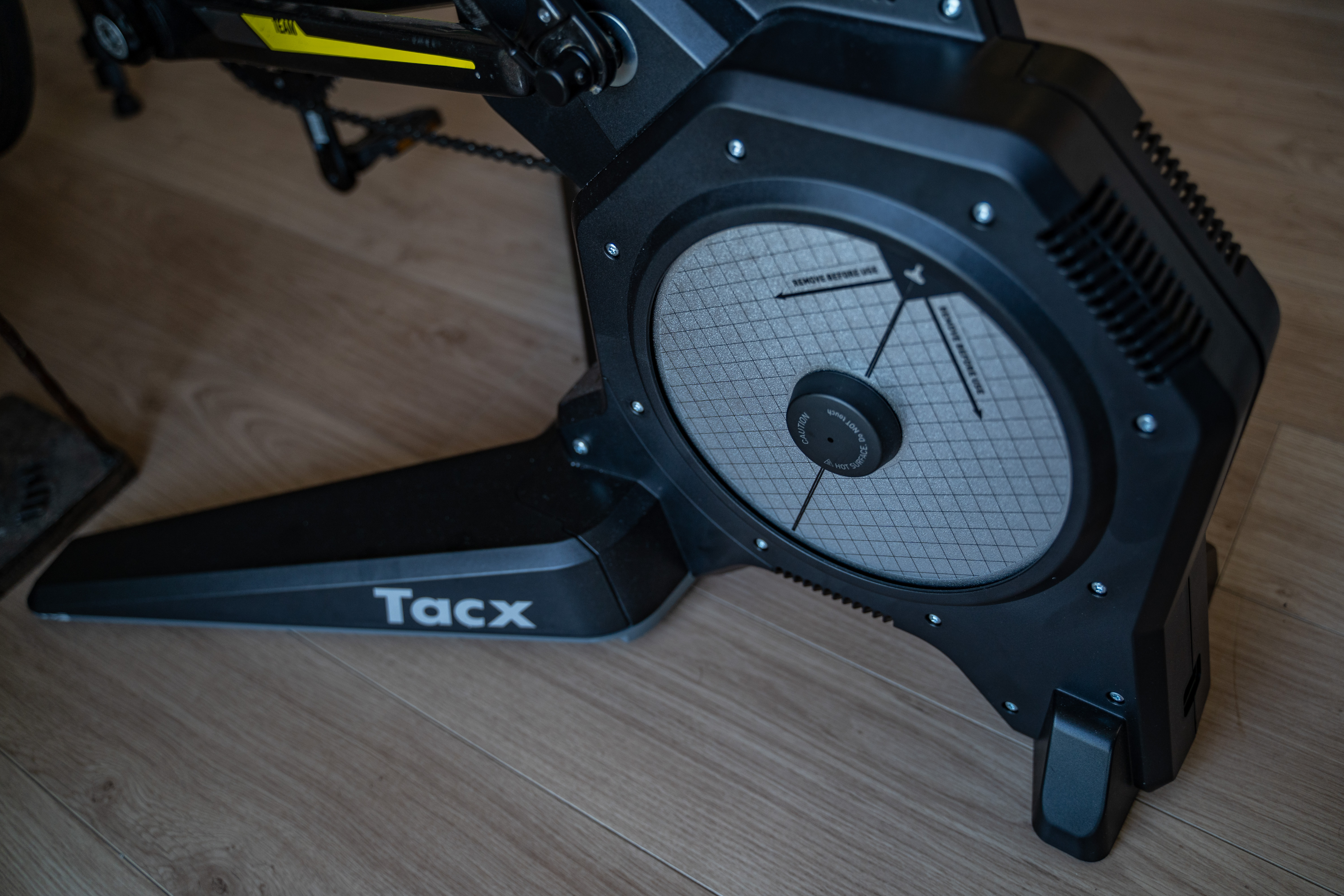 So all in all I owe Tacx a lot, for helping me keep the calves and lungs alive during lockdown and all the other unusual restrictions that we endured over the past year and a half. They're convenient, easy to plug and play (after you've gone through the several steps of the initial set up) and deliver hours of cycling whatever the weather!
The Tacx Flux S smart trainer is available directly on the Garmin website (if you didn't know it already, Tacx is a Garmin brand). Or on multiple outlets nationwide.