Mophie have dropped a cool dual wireless charging pad, specifically designed to support wireless charging for Apple. Where Apple are still doing some pretty impressive things when it comes to tech and user experience, so it makes sense that the accessories coming out are constantly growing for them.
We were given the Mophie dual wireless charging pad to see how well it performs with our Apple product in terms of charging speed and responsiveness.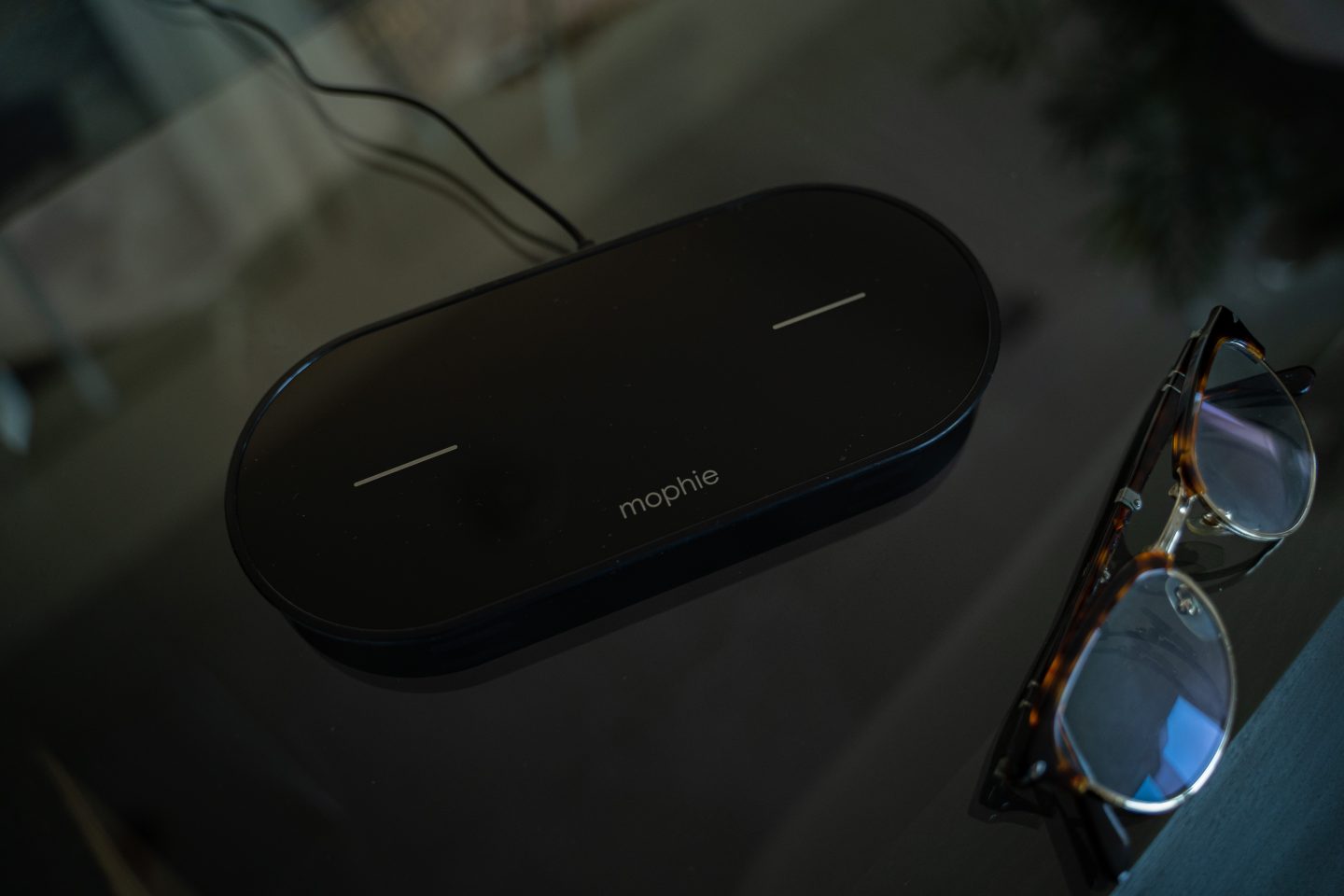 Mophie Dual Wireless Charging Pad Specs:
2 wireless charging spots
USB-A port to charge three devices at once
7.5W fast charge power
Wireless charge through lightweight cases up to 3mm thick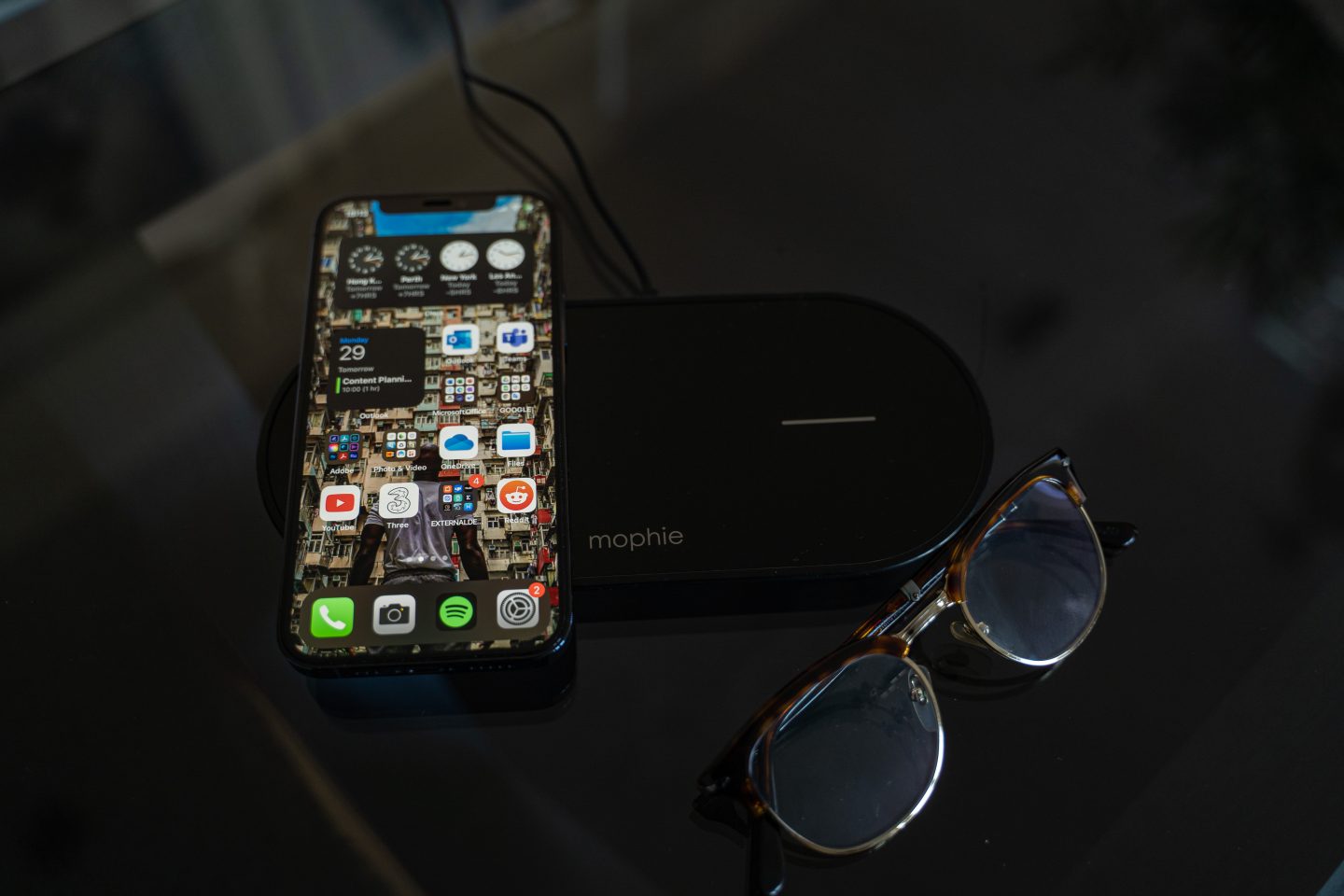 The Pros
Charge Speed for Apple: I've not come across a charge pad yet that gives Apple devices the boost of power so well and so fast as the Mophie dual wireless charging pad. We're using the iPhone 12 Pro and we went from 10% to 80% in under an hour.
Double Charge: As the name suggests the dual wireless charging pad supports the charging of two devices at the same time, which you'd think would impact the charging output with both on at the same time. But impressively the rate of charge remains the same irrespective of the volume it has to give to multiple devices.
The USB Slot: Just when you thought all it could do is charge devices wireless, Mophie thought one step ahead. At the back of the charging pad is a USB slot, placed there to plug in devices to charge too. Presumably this is for your Apple watch, where it has it's own USB charging magnet.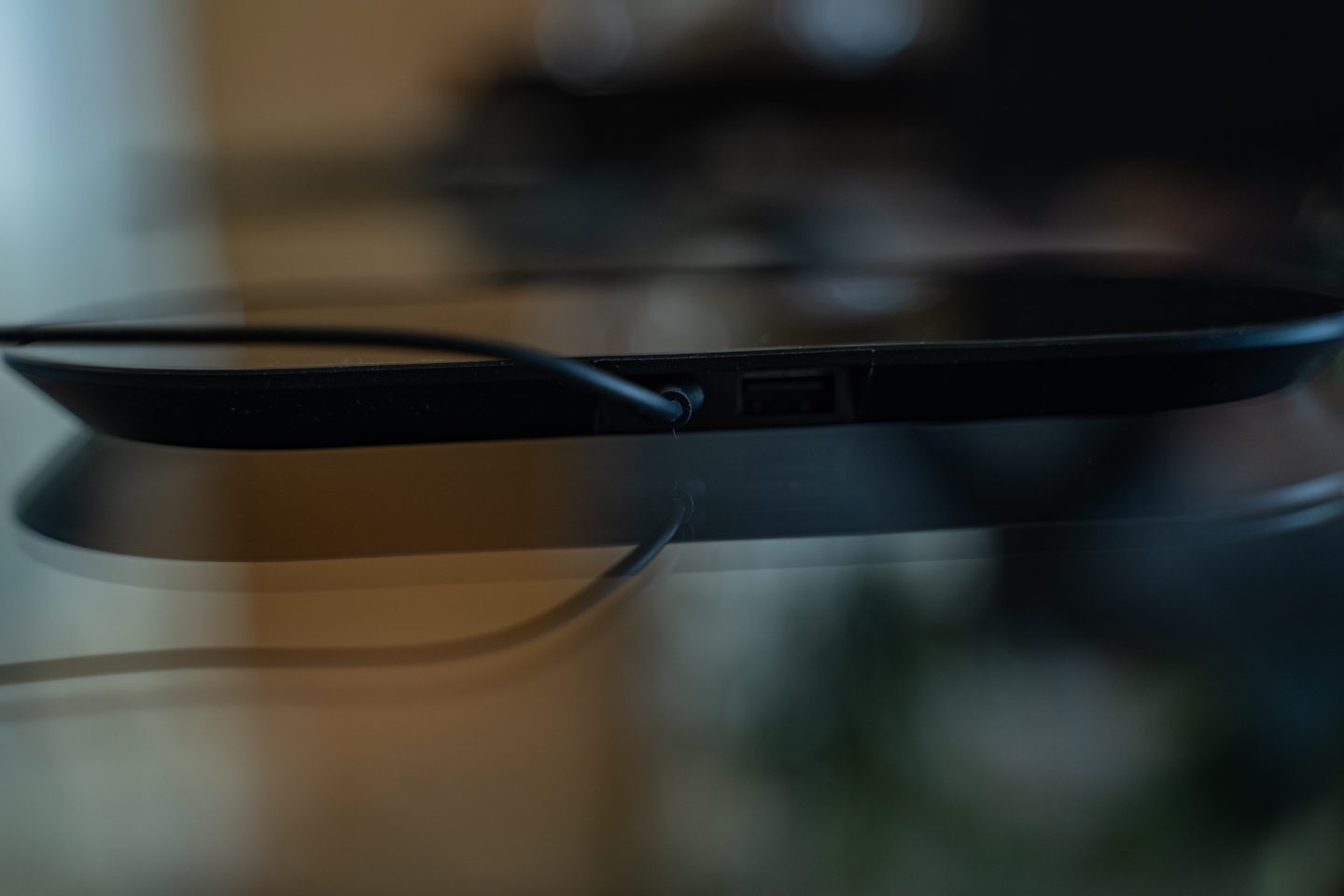 The Cons
Non-Apple Devices: Understandably this is a charging pad optimised to charge Apple products better & faster however, it does mention having the ability to charge any QI enabled device as well. And don't get us wrong it doesn't fail in that department however, the non-apple devices do not charge so well.
Charge Speed: The speed of charging non-Phone devices seemed rather disappointing (tested with a Huawei Android phone) compared to the very impressive rate the IPhone charged at. But if time is not a huge factor for you.
Charge Pad Positioning: This has been a bit of a bug bear for me…. Some charging pads you can easily place your device down in any position and away it goes. The Mophie charging stand i often found myself spending more time than desired, getting the devices in the right spot to charge. Once you eventually figure it out the right spot it's all good from there. But it does take a few attempts with mobiles more than accessories, so patience will be required.
The Mophie dual wireless charging pad is available to but directly from various outlets, also including directly on the Apple website.