Jaguar parks it's wheels up once again to give you ERA, a new fragrance recently added to the Jaguar portfolio of scents. Being a metaphorical 'message in a bottle', every fragrance needs to signify your personality and the memories you want to imprint on those who take the notes in. Jaguar always aim to make their fragrance bottles really stand out over the years and ERA adds to the trend pretty well.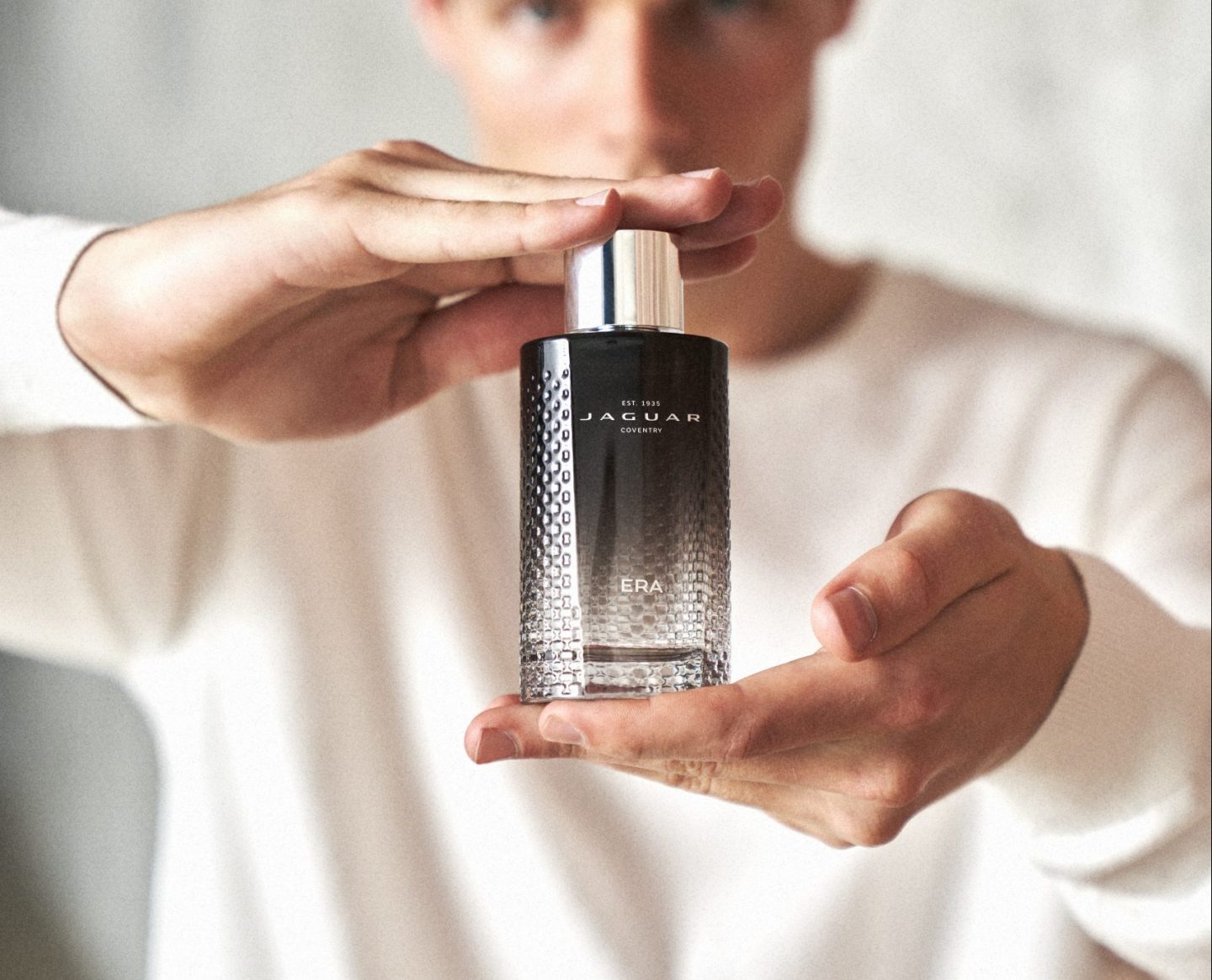 'Streamlined and 'eye-catching' are the words Jaguar use to describe the shaping of the bottle, with the bottle front inspired by the dynamic lines of the Jaguar motors themselves. The new monogram is embossed on the glass tinted in a gradient of black, which we guess drives a bit more of the mood of the fragrance appearance. It's also worth noting that even with these elements of the bottle design, we're pleased to see that the bottle is 100% recyclable ensuring that no glass is ever wasted. But whilst the bottles beauty is something to behold, it's all about the scent of ERA itself which we test out in more detail.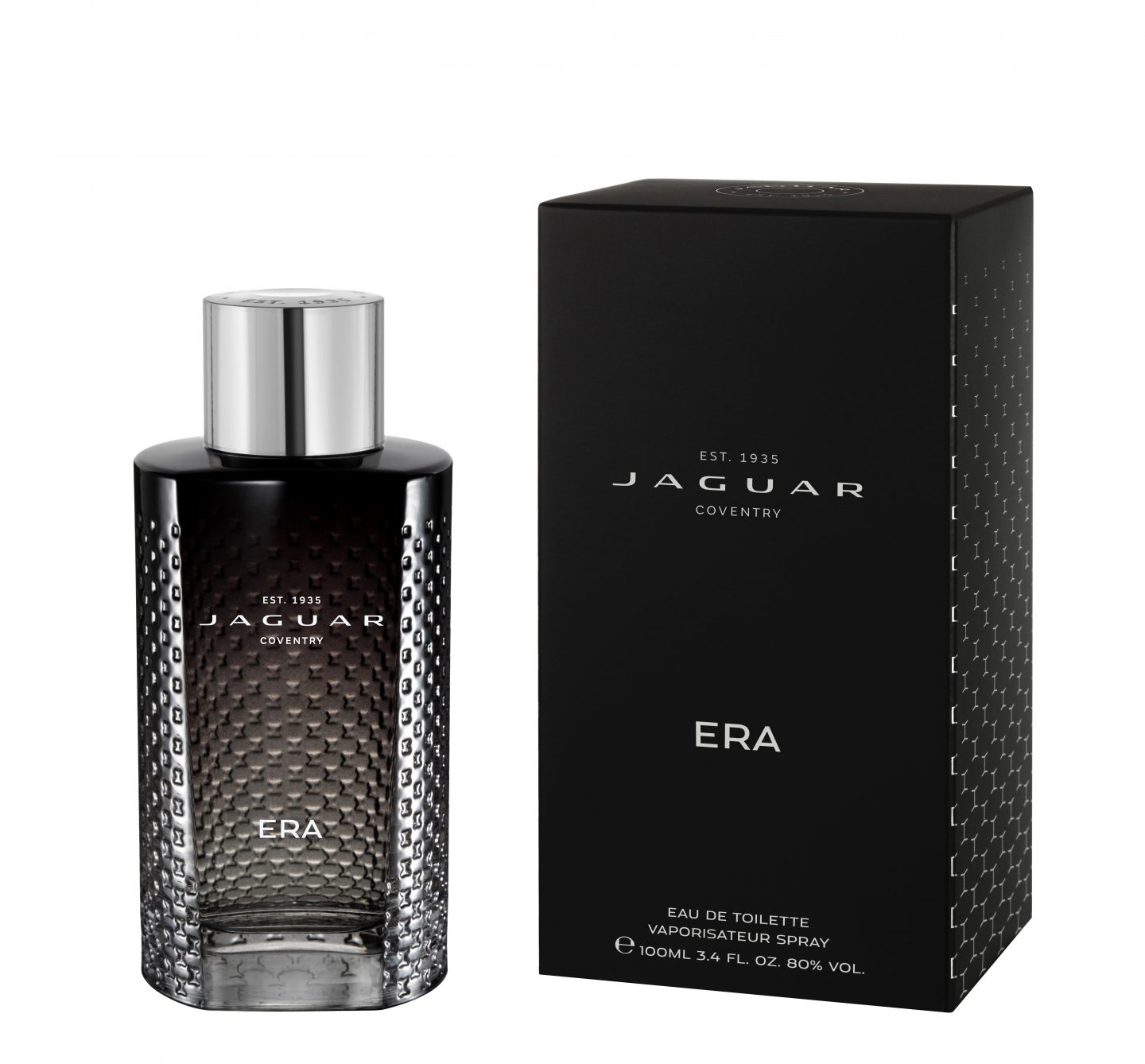 Jaguar ERA Notes
A sleek, chic, offbeat fougere. This is the topline statement to describe what the Jaguar ERA fragrance represents. From the top of ERA you get the zesty citrus cocktail of bergamot, lemon and mandarin. As Jaguar ERA begins to open up, with it comes hints of exhilarating mojito accord, aniseed and cardamon. But the broader notes of Jaguar ERA are as follows:
Top Notes: Bergamot, lemon, mandarin
Heart Notes: Pineapple, mojito, pepper, geranium, lavender, cardamom, aniseed.
Base Notes: Virginia cedar wood, cedar leaf, patchouli, cedar fusion, sandalwood, amber musk.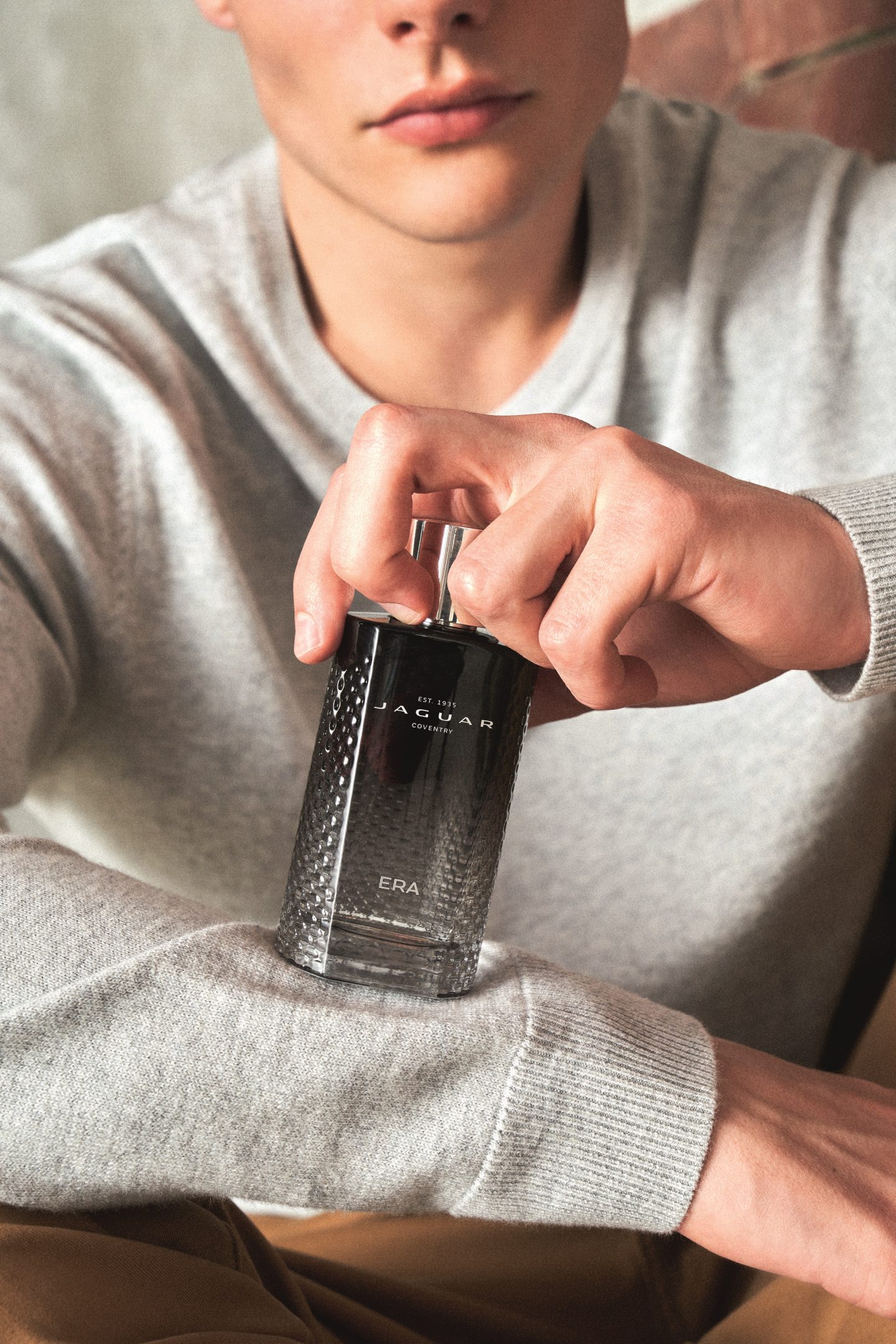 Overall verdict
Out of the handful of Jaguar fragrances that have come on the scenes over the years, Jaguar ERA gets our attention most of all. There's a certain flair to this compared the others that make it stand out more. The sandalwood draws familiarity from the other Jaguar fragrances past. Not a bad thing but clearly consistency runs through the range.
The life span of the scent is somewhat as you would expect from an eau de toilette, Nice but it won't carry itself throughout the day. Chances are you will be giving this a couple splashes in one day, as we found doing ourselves.
Jaguar ERA comes in two sizes and prices, a 60ml bottle at £29 and a larger 100ml bottle at £45. Reasonably priced and reasonably well scented for a bottle of a Jaguar fragrance.