It's been a few good seasons of Pitti since the random blip we all globally experienced in 2020, but all of that is (thankfully) very far behind us.
We were back in Florence, Italy again, for the summer edition of Pitti Immagine, Pitti Uomo 104. The sun was out, the streets were full, the stylish came out in full force and the gelatos were ready to be softly scooped.
Pitti Uomo 104 was one of the most exceptional seasons we've had in a long time, with lots of events happening around Firenze, as well as catching up with all our stylish friends returning to the Fortezza with exceptional finesse. But as per usual we got out on the streets of Florence, to gather up a collection of the best dressed people (come rain or shine).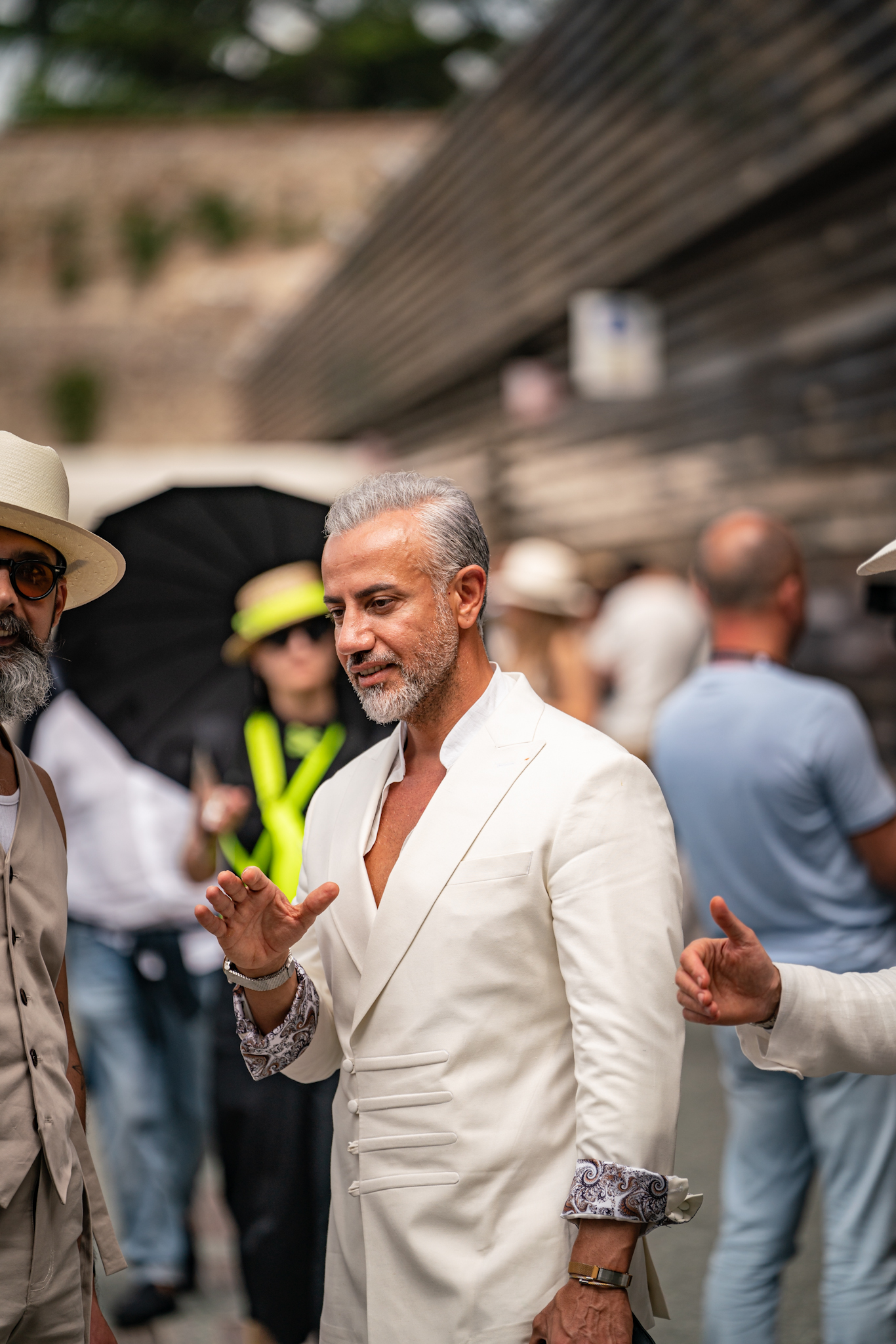 A little intro into Pitti…..
For those new to Pitti Uomo, allow us to give you a brief overview. The concept of 'Pitti' itself dates back as far as the 40's, a time where there was no Italian garment industry to speak of. But the birth of Pitti Uomo came to light in the early 70's, where the first edition essentially promoted the best of the Italian fashion industry to big foreign markets. Forward the clocks to the 90's and we see Pitti Uomo taking a grander stage in Florence, the Fortezza da Basso. The Fortezza was a perfect location to host a grand affair like Pitti Uomo, given its eighteenth-century build, renaissance walls complimented the high-tech pavilions of Pitti well. Its success led to Italian fashion confirming Florence as the capital of the culture of fashion thanks to Pitti Uomo, whilst Milan rightfully earned its title as the place for the women's garment industry and designer collections. Now after a rather unusual 2020 we now see Pitti flourishing, with visitors flocking to the Fortezza de Basso to impressive numbers of over 17,000 (official final figure from Pitti Uomo 104 in June 2023).
Like the style shots you saw? why not take a recap to some of our older street style collections from Pitti Uomo 103